The efforts of de-dollarization continue these days. Check out the latest reports about this below.
ES economy concerns are growing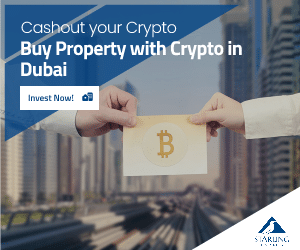 It's been revealed that Circle CEO Jeremy Allaire says that the threat of de-dollarization is not as easy to dismiss as it once was.
In a new interview at the Currency in the Crossfire event hosted by Foreign Policy magazine, Allaire said not too long ago that nations are taking more decisive steps than in the past to move away from the US dollar as a reserve currency and medium of trade exchange.
"There's been this theme of de-dollarization for a long time, and people talk about it every 10 years. And people say it's not going to really happen."
He continued and said the following:
"And I think we're now at a really different place. You cannot miss the news every day and hear about different initiatives to denominate different types of trade in alternative currencies or efforts to establish new alternative payment systems. And I think this is part of the multi-polar world that's emerging is there's a desire to have autonomy outside of the dollar…"
He also stated this:
"There's concern about weaponization. There's concern about what could happen if you're not on the right side of the United States. And that's a concern that's driving some things. There's concern about the indebtedness of the United States government, and that's a concern for people who hold T-bills and the like over a very long-term period. And so you're seeing some of these shifts. You're seeing reserve status shift and the like."
JPMorgan froze some customers' accounts
It's been just revealed the fact that JPMorgan is "persistently" discriminating against its own clients and closing bank accounts without warning. This is according to the Republican attorneys general from 19 states.
The law enforcement officials that are led by Kentucky Attorney General Daniel Cameron, sent a letter to JPMorgan CEO Jamie Dimon. They were stating that the banking giant's practices go against the company's own policies on equality.
Check out our previous article in order to learn more details.