Coinbase is making interesting moves in the crypto space. Check out the latest reports about the crypto exchange below.
Coinbase teams up with MakerDAO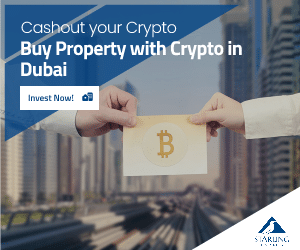 The top US crypto exchange Coinbase decided to team up with MakerDAO in a custody deal nearly doubling the exchange's US Dollar Coin (USDC) holdings.
Under the agreement, MakerDAO, the decentralized autonomous organization (DAO) behind the stablecoin DAI, is going to deposit up to $1.6 billion of its USDC holdings with Coinbase Prime.
When in Coinbase's custody, MakerDAO will earn up to 1.5% rewards on the USDC. This is a dollar-pegged Ethereum (ETH)-based stablecoin.
MakerDAO will not have to pay custody fees. As noted by the online publication the Daily Hodl, there was a recent poll showing the deal was supported by more than 75% of the MakerDAO community.
Coinbase CEO Brian Armstrong said the following:
"Great to see Coinbase Prime providing custody to DAOs like MakerDAO and a great way to keep supporting USDC as well. We're excited to work with more DAOs over time."
Coinbase CEO addresses crypto regulations and DeFi
Armstrong says he's grateful that Michigan Democrat Debbie Stabenow and Arkansas Republican John Boozman are attempting to get the ball rolling on regulatory clarity for crypto and DeFi.
As the online publication the Daily Hodl notes, the US Senators have been working to create legislation that would empower the Commodity Futures Trading Commission (CFTC) to regulate the crypto spot markets via a new class of assets called "digital commodities."
He said the following:
"Worth stating for the record, DeFi should be protected in any legislation that seeks to regulate centralized exchanges and custodians. Thanks to Debbie Stabenow and John Boozman for trying to get this right."
He also continued and explained this: "for what it's worth, my understanding is Sam Bankman-Fried is aligned with protecting DeFi as well, which is great."