VanEck CEO said recently that gold and BTC are in the early stages of bullish moves. Check out the latest news about this below.
BTC and gold to see bullish moves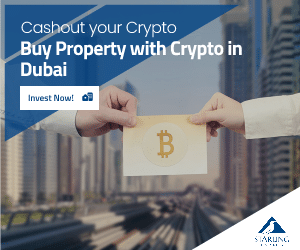 VanEck CEO said that BTC and gold would see some impressive moves these days.
It's been revealed that these two are likely to take off on huge multi-year bull cycles.
In a new interview with CNBC, van Eck is forecasting that economic conditions will probably increase the value of gold and Bitcoin which many investors view as a hedge against depreciating currencies.
He also made sure to say that US banking troubles have already led to increasing value for both assets.
And he said that the Federal Reserve will likely have to stop raising interest rates, which they have done to draw down inflation, due to the adverse impacts on the economy.
"I think we're at the very beginnings of what could be a several-year cycle and gold and I also put Bitcoin in that category as well. I mean you have to love that finally as a gold investor, you've been rewarded over the last couple of weeks. Weakness in the banking system and gold rally. That's why you own gold."
He continued and said the following:
"The reason I think it could be a two-year cycle is because I think that the Fed is close to the end of its tightening. The market is worried now about the consequences. And it could take a year or more for those consequences to roll through the commercial real estate market, the banking and lending dynamics. Maybe we have a shallow recession."
Regarding the price of Bitcoin today, at the moment of writing this article, BTC is trading in the red, and the king coin is priced at $28,503. Stay tuned for more news from the crypto space.