VeChain's highly awaited whitepaper update is out, and it boasts a detailed look at the company's exciting vision. There are some pretty impressive plans in store across various industries that we'll browse below. Here are the company's essential plans and the revised 2018 roadmap.
2018 revamped roadmap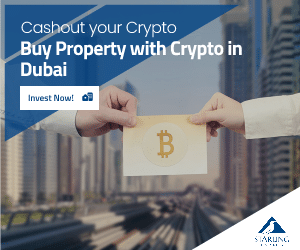 VeChain released the updated roadmap for this year, and it also includes the release of the VeChainThor wallet, cross-chain and side-chain solutions, governance structure and more.
Q2 2018 includes the VeChainThor wallet, explorer, governance structure and economic model support, VeChain Thor Public services – VeVID, VeVOT, VeSCC, and VeSCL.
Q4 2018 will be all about distributed business ecosystem forms on the VeChainThor Blockchain, cross-chain and side-chain solution and business cases, trust-free collaboration solutions across industries that are on the VeChainThor blockchain.
Blockchain X
VeChain launched the VeChainThor Blockchain, and this innovation is all about the next-generation of public blockchains, called Blockchain X. Here are its key features as described by VeChain:
New Governance Model
New Economic Model
Regulation and Compliance capabilities
VeChainThor Mainnet and Matching Infrastructure Services
Governance structure
The VeChain foundation is committed to the development, governance and advancement of the VeChain platforms 'ecosystem.
Switching to open source
The most important thing about the VeChainThor platform is that it's open and sharing. The platform will be open-source by the end of June 2018. They will share use cases that have already been completed with both approval and recognition by the company's partners in order to motivate and encourage the replication of such successful use cases and create brand new ones in the future.
One click deployment solution
The VeChainThor platform is set to have a straightforward blockchain infrastructure for business owners and a "one-click" deployment solution in order to easily build and manage the blockchain nodes, smart contracts, and APIs for enhancing the business applications.
VeChain partners, public services, and tools are vital for the development and running of the whole VeChainThor ecosystem.
Key capabilities and applications on the VeChain
The most important use cases will include the following: IoT, fashion & luxury, food safety, automobiles, cold-chain assurance solution,  agriculture, supply chain logistics, government affairs and more.
The VeChain team details each and every one of these areas in their whitepaper and you can read the complete data there.