While blockchain technology seems to be the salvager of some of the long time glitches in the technology industry, people have begun sighting some of the lapses of the new era modernism for corrections to be made in subsequent innovations.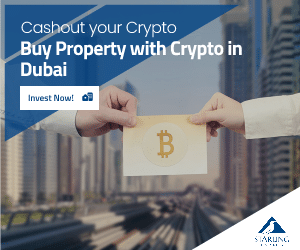 Similarly, the CEO of the Vechain (VET) blockchain foundation, Sunny Lu, at an Ask Me Anything (AMA) forum organized by Token Gazer, related that blockchain technology alone is not sufficient in the space.
Sunny Lu said for blockchain to be effective as an enterprise solution, it needs to be linked with a number of technologies.
While at the AMA session organized by the digital currency media group in Shanghai, Lu noted that Vechain (VET), in collaboration with DNV GL and their Business Assurance Service, is innovating something new and outstanding in the blockchain space.
Vechain is a step ahead of others, it is developing a real-time 24/7 available global technical support service for enterprises, the CEO explained, adding that having multiple layers of BaaS support with small and medium enterprises 'portal-based' solutions would really go a long way in thriving businesses around the world.
Vechain (VET) Maintaining Balance Total Decentralization And Centralization
Another major topic which flooded the AMA session was governance. There, Sunny Lu nailed the importance on staying between total decentralization and centralization.
After proper observation of the blockchain technology, VeResearch Universities came up with such governance system as being most effective for the technology. He deliberated that it is a Western-style approach to governance. A governance which heightens stake for fraud to a level that makes its completely unreasonable rather than prohibition the possibility of fraud altogether.
He also highlighted the thin line between private chains and public chains with the assertion of Dan Boneh from Stanford University. He said Boneh likened private chains to LAN and matched open web with public chains.
In the CEO's entire message, it was clear that Vechain (VET) is an avid supporter of enterprise applications, and the blockchain foundation seems to have a clear business acumen over other projects that are being affected by impediments.