It's been just revealed that Pornhub payment option Verge (XVG) suffered from a brutal attack that allowed malicious actors to work on something thayt seems to be one of the deepest block reorganizations in blockchain history.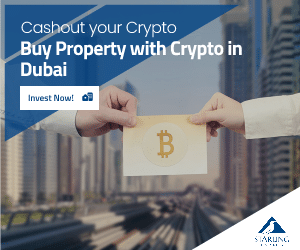 It's been revealed that Coin Metrics data engineer Antoine Le Calvez was one of the first to report the incident – they highlighted that the attack involved more than 560,000 blocks.
Looks like $XVG (Verge) experienced a massive 560k+ blocks reorg.@coinmetrics' node is on a new chain whose last common ancestor with the previous chain dates to July 2020.

— Antoine Le Calvez (@khannib) February 15, 2021
Coin Metrics researcher Lucas Nuzzi added that the attack erased more than six months' worth of XVG transactions in what is likely the deepest block reorganization in a top 100 cryptos.
Summarizing the attacker's actions
In a new medium post, Verge core team member Alex Ederer summarized what the attacker tried to do but failed.
"Mine on sidechain for months with reduced diff.

Spawn enough daemons to go + 50% of the total amount of full nodes.

The chain is rebuilt on top of that sidechain.

Top that with huge mining power on your new chain.

Use the Verge you just mined to pay for mining power."
We have written a short explainer of what went down in the last 24 hours.
Your funds are SAFU,

thanks everyone for your concern, feel free to reach us on our social media handles. $XVGhttps://t.co/7Gg86cUlqs

— VergeCurrency (@vergecurrency) February 15, 2021
Just the other day, Verge team was posting that "Malicious elements have tried to take over our blockchain. Working with miners, our dev team has released a fix, preventing damage. In 13 hours, it will be business as usual. Thank you for your understanding."
Stay tuned to learn more details, and you can also check out the original article posted in the Daily Hodl.