Visa executive just said that the payments giant is not backing away from crypto despite the rumors that have been circulating. Check out the latest reports below.
Visa exec talks about supporting crypto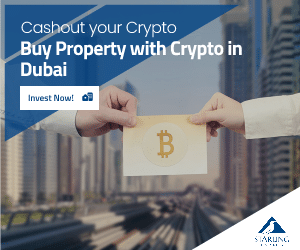 The head of Visa's crypto department has just denied reports that the US payment giant is pausing its digital currency efforts.
Cuy Sheffield, Visa's head of crypto, said recently via social media that the recent uncertainty in the crypto sector is not prompting the company to step away from digital currencies, as was reported earlier this week.
Sheffield calls the reports "inaccurate" and explains Visa's current crypto efforts.
"We continue to partner with crypto companies to improve fiat on and off ramps as well as progress on our product roadmap to build new products that can facilitate stablecoin payments in a secure, compliant, and convenient way."
He continued and said the following:
"Despite the challenges and uncertainty in the crypto ecosystem, our view has not changed that fiat-backed digital currencies running on public blockchains have the potential to play an important role in the payments ecosystem."
He also stated this:
"This is the time to build! Anyone building at the intersection of crypto and payments please reach out. We'd love to work with you!"
At the end of last year, it was revealed that a team of researchers at the financial giant VISA has come up with a concept that would enable automatic payments for Ethereum (ETH) self-custodial wallets.
Catherine Gu, who is the head of CBDC and protocols at VISA, says the company has been "closely tracking the development of the crypto ecosystem" and doing deep dives into Web3 infrastructure.
ETH account abstractions aim to enable a contract to be the top account that pays fees and initiates the execution of a transaction.
Check out our previous article in order to learn more details.