Vitalik Buterin Says Ethereum Will Scale To $100k TPS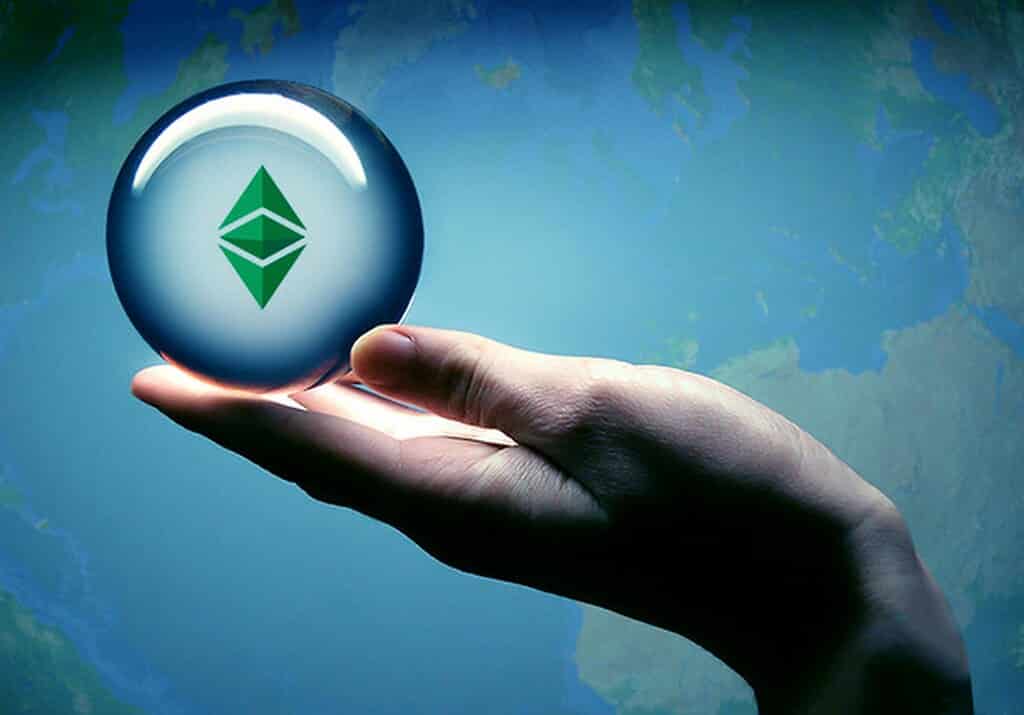 Ethereum made headlines not too long ago when it's been revealed that it has some pretty strong fundamentals, and this is becoming more and more obvious.
This is one of the reasons for which there are some bullish predictions that are popping up around the digital asset.
ETH 2.0 update is around the corner
Vitalik Buterin said that Ethereum is getting ready to supercharge the throughout as devs continue to work on the much-awaited ETH 2.0 update.
This is designed to boost the blockchain's scalability and performance as it's shifting from proof-of-work (PoW) to proof-of-stake (PoS) consensus mechanism.
On Twitter, Buterin said that the switch to ETH 2.0 would not be happening overnight, but it will end up with the network scaling with the capabilities to handle 100k TPS.
Buterin says Ethereum will likely rely on rollups as the network transitions to ETH 2.0 – this means that second-layer solutions will boost the network's speed before the upgrades are implemented directly into the blockchain, as revealed by the Daily Hodl.
ETH2 scaling for data will be available *before* ETH2 scaling for general computation. This implies that rollups will be the dominant scaling paradigm for at least a couple of years: first ~2-3k TPS with eth1 as data layer, then ~100k TPS with eth2 (phase 1). Adjust accordingly.

— vitalik.eth (@VitalikButerin) June 30, 2020

It's also important to note the fact that the launch date of ETH 2.0 is not clear yet.
Actually rollups could potentially go up into the thousands or more on that dimension too. Strangely enough, shards don't need to talk to each other synchronously to be able to have a synchronous rollup that combines the shards' scalability.

— vitalik.eth (@VitalikButerin) June 30, 2020
Someone commented: "You guys have to be quicker. What happens if alternatives like #ADA or #ZIL come into play and take over?"
At the moment of writing this article, ETH is trading in the red and the coin is priced at $225.70.