Volkswagen's vision for the future of cars includes autonomous cars that carry out transactions on behalf of their owners via crypto wallets. This was rumored a while ago, and now the carmaker's head of blockchain reconfirmed it.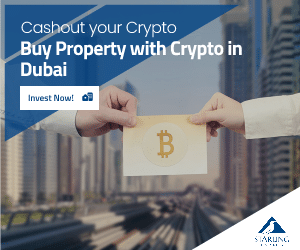 "We want to enable our autonomous cars to (provide) services for you and pay autonomously for these services with their own money," said Benjamin Sinram, who has been working on blockchain projects for Volkswagen since last August.
Sinram flew to Israel where he was the keynote speaker during an event called Smart Mobility meets Blockchain Technologies which was hosted by Ecomotion, which is a community organization catering to Israeli startups in the areas of smart cities, transportation and logistics.
He said that the blockchain technology is attractive because it allows for transactions to involve high levels of transparency and immutability.
Sinram's blockchain team works on projects with various business units across the Volkswagen family which includes luxury sports car subsidiary Porsche and the group's financial service arm.
CarPass service will be supported by the IOTA Foundation
This project involves the service called Digital CarPass.
This is a sort of a report card for a vehicle that uses a distributed ledger to ensure that data such as mileage is reliable.
To support the development if this technology, Volkswagen chose the IOTA Foundation, a Berlin-based nonprofit and one of the best-known initiatives in the cryptosphere.
Sinram said that CarPass would be launched in early 2019.
Documenting the software code of various vehicles
Sinram also presented a project that is focused on documenting the software code that's embedded in particular vehicles. In the example he gave, "if there is an accident, blockchain allows us to document and prove the current software version of the car. We have public proof of data integrity."
Such tech could offer a response to the company's diesel emissions cheating scandal in which Volkswagen admitted to programming the engines of some car models to produce lower than usual emissions when the cars were tested.
Sinram concluded by saying that the company's primary focus is on customers' needs and IOTA will support the upcoming projects.