Germany's VPE Wertpapierhandelsbank AG (VPE) just announced its institutional investor cryptocurrency trading services which makes it the very first bank to have this activity in Germany.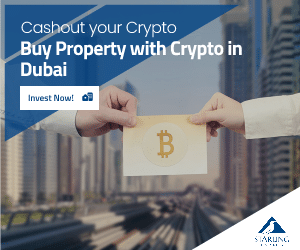 The bank is a German-centric based OTC trader and it provides clearing services, advancing of loans and financial advice among other services to meet various customer needs. VPE is a securities bank that has managed to have an impressive track record and it has access to the best networks and technical requirements for processing individual transactions.
VPE was established back in 1989 and the company's profile says that it had previously focused on exchange-based and over-the-counter trade of financial instruments from institutional traders, private investors, and financial corporations.
VPE will launch cryptocurrency services
VPE plans to offer the best technology and it has a Bafin license to support this and also a partnership with SolarisBank which is a company from Berlin that will help the bank provide crypto trading and access to cryptocurrency wallets.
VPE will launch cryptocurrency trading services and it will provide investors with the required infrastructure in order to acquire a stake in important projects. The bank asserts its compliance with all the necessary KYC (Know your Customer) and AML (Anti-Money-Laundering) requirements.
VPE's cryptocurrency trading services will be a convenient alternative
"Until now, institutional investors have faced high barriers to crypto trading. Our cryptocurrency trading services offer a much more convenient alternative." Public Relations Manager at VPE.Katharina Strenki stated.
Cryptocurrencies such as Bitcoin, Litecoin, Ethereum and others have become a promising asset class in the recent years. To date trading, digital tokens have been restricted to crypto exchanges and online marketplaces. We are pleased to be the first German bank to offer cryptocurrency trading services to our customers,"Strenki continued.
Germany hasn't placed heavy restrictions on crypts yet, and in February, the country's president said, "Effective regulation of virtual currencies would … only be achievable through the greatest possible international cooperation."