A new perfect time for accumulating Bitcoin is underway, and below, you can find out some advice on the BTC targets. At the moment of writing this article, BTC is trading in the red, and the king coin is priced at $27,493.
BTC new targets are out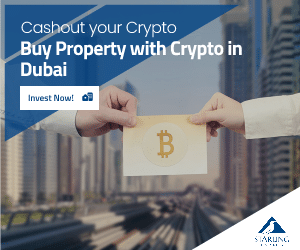 An analyst who masterfully predicted the crypto turnaround this year is unveiling his general plan to re-enter Bitcoin (BTC) as the crypto king struggles to reclaim $30,000.
Pseudonymous analyst DonAlt said recently that he's planning to stay on the sidelines for now as he believes BTC is trading between key levels.
According to the crypto strategist, he's looking for a reclaim of $30,000 or a correction all the way down to $20,000 before reaccumulating the crypto king.
"General plan for me is:
Buy back BTC I sold at ~$30,200 if we manage to reclaim $30,000.
Buy back BTC I sold if we retest $20,000.
Chill in between both of those."
He also issued a relevant warning about Bitcoin.
"Max pain is sideways in all markets. Too many speculators everywhere, bleed them out, make them get normal jobs again, make people like me irrelevant on the internet.
Then up only again."
US dollar is nearing its end
The future of the US dollar and the American empire itself is now firmly in doubt, according to a financial analyst and former Goldman Sachs executive.
Charles Nenner, who worked as head of market timing at Goldman for more than 10 years, says he's reversing his long-held belief that the dollar will remain strong.
In a new interview with USAWatchdog, Nenner said the fact that the group of economically-aligned nations that are known collectively as BRICS is a much bigger threat to USD than people realize.
"We have known each other for many years, and I said the dollar is going to hold up. But not anymore, not anymore. It is really in trouble. There is actually no reason to be in the dollar."