It's been revealed that we can get optimistic about the crypto markets soon. Check out the following reports below.
We can become positive on crypto markets future soon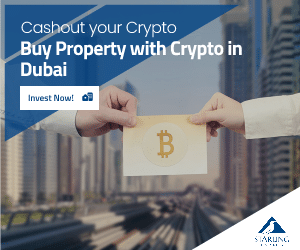 The popular crypto analyst Benjamin Cowen says now likely isn't the time to be expecting a full-blown bull market for Bitcoin (BTC) and crypto.
In a new strategy session, Cowen said that Bitcoin could be at risk of another "summer lull."
Cowen addressed the fact that April of 2021 and 2022 both marked local tops and the beginning of multi-month downtrends for BTC.
The analyst noted the fact that if the pattern continues, it would fit his thesis that BTC won't fully exit its bear market until late this year or early next year.
"I would generally argue that there is a good chance that this will be a summer lull 2.0, where we come back in and come back down to these lower levels before ultimately putting on our rally caps going into the halving year. That is my general expectation. I've made that fairly clear for a long time, that the recovery years are brutal for both sides. Congratulations to those that play both sides, but that is my general expectation going into the rest of this year, is that we will likely see prices fall back in."
Cowen stated that with the US economy currently at risk of witnessing a recession, the time to be optimistic about crypto is probably in late 2023 to early 2024. This will be when fears of an economic downturn are either avoided or drowned out.
"The altcoin market should still bleed against Bitcoin, and by the end of this year, once the recession risk is either avoided or it's happened and we're coming out of it, late this year or early next year, that, I think will be the time to really get a little bit more optimistic on these markets."