Web3 is definitely powerful enough to redefine digital entertainment. Check out the latest reports about the matter below to see how this works.
Web 3.0 – the new age of digital entertainment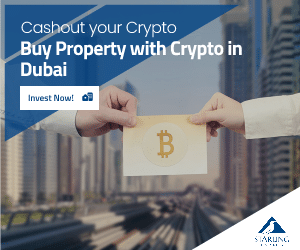 Web 3.0 – or blockchain gaming – is definitely making way for a new age in digital entertainment, expanding the scope of what games can offer.
As the online pubcalition the Daily Hodl notes, in the first quarter of 2023, blockchain gaming projects attained $739 million in investments. It is also with noting the fact that the overall industry is expected to surpass $30 billion by 2030.
This sector of gaming has matured remarkably and this has happened over a relatively short span.
Challenges, opportunities and distinctive features of Web 3.0 games
It is important that we note the fact that the most glaring differences between Web 3.0 games and traditional video games are the following:
gameplay quality and overall user experience
The video games in today's word are crafted by professional studios that have honed the art of creating immersive universes with compelling storylines and robust mechanics.
Key success stories
The online publication The Daily Hodl mentioned the fact that at the front of this transformative wave, we find games like Alien Worlds, Splinterlands, and Planet IX, each offering unique gameplay mechanics and community-focused strategies.
Gaming is seen as a massive opportunity these days.
During his recent Reddit ask-me-anything (AMA) session, Sandeep Nailwal, co-founder of Polygon (MATIC), an Ethereum (ETH) layer-2 scaling solution, shared his belief that the future of cryptocurrency is in the gaming industry. He also answered questions about his project and the crypto space in general.
When asked about potential real-life use cases for the blockchain, the Polygon co-founder said he thought gaming represents the "largest-scale opportunity for crypto."
"And gaming adopts new technology in hoards. There are some top games launching in Web3 in the next 6-18 months and it would be very interesting to see if some of them are able to crack the crypto code."