Wemark is a new marketplace for web content that will start by specializing in photography. Its target is to completely revolutionize how content marketplaces work and operate. The platform is based on the blockchain technology, and it aims to decentralize the digital content market.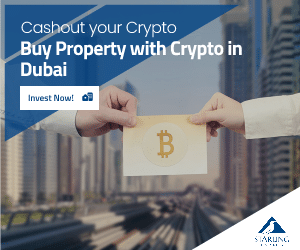 A centralized marketplace triggers issues such as large commissions from the content creators' revenue, lost rights over content and lack of transparency. The content marketplace is also faced with another issue, monopolization and this makes it difficult for entrants to compete. Wemark aims to solve all these problems while creating a marketplace with similar interest for both buyers and sellers.
Wemark concentrates on stock photography
The platform will be working to specialize in stock photography because this is the most centralized area in the content industry. The transaction fees are the highest in the industry and rates can reach even 85%. Wemark is running, and it boasts more than 40,000 photos and 3,000 contributors already. As a photograph, you can create a profile on the platform and then verify your identity. After the verification process, you will be able to submit photos for review. When and if they get accepted, creators can them license them to customers without any third-parties involved.
The Wemark token (WMK)
The token is currently priced at $0.20, and this is the primary method of payment in the platform. The WMK is Ethereum-based with compliance on the ERC-20 standard. The platform plans to accept more payment methods in the future, and these will include Ethereum, Bitcoin and also credit cards.
Crypto holders will be able to use the tokens to purchase photos on the platform.
Main advantages of Wemark
Here are the best features that Wemark platform offers:
High content control – the platform allows creators to deal directly with the customers without any intermediaries involved in the process, this way controlling both the content rights and the price.
Enhanced transparency – all payments and transactions made via the blockchain are monitored/audited by all interested parties ensuring maximum transparency.
Fast payments – the transactions made in the digital market industry are much faster via the blockchain.
Incentives – users on the platform can earn tokens by referring more people to Wemark and by promoting products on the platform.
Advantageous terms – there will be a distributed contract registered on the blockchain that will be signed between the creator and Wemark.
You can learn more about the Wemark by heading over to the official website here.