Whales Transfer $319 Million in Bitcoin, Ethereum and XRP as the Market Recovers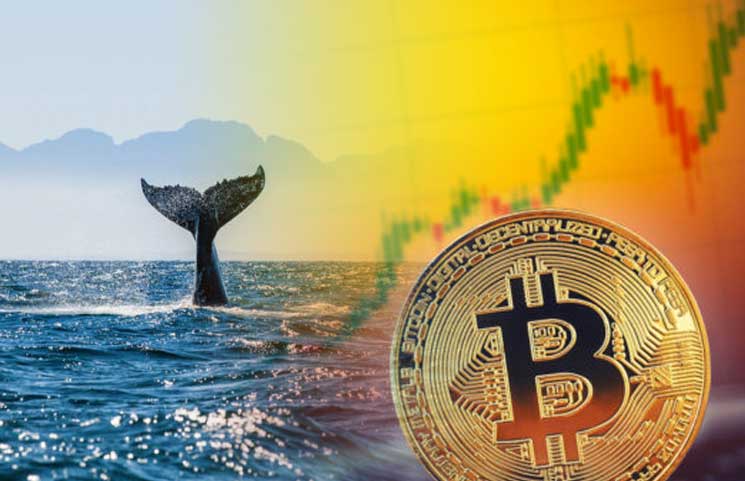 ​A few of the biggest crypto wallets in the world, owned by unknown entities known as whales, are transferring Bitcoin (BTC), Ethereum (ETH), and XRP as the market show signs of recovery.
Traders on the exchange Binance, inter alia, seem to be involved in multiple high-value Bitcoin transactions that took place yesterday.
Wallets on the popular exchange sent two identical 3,500 BTC transactions, each worth nearly $36 million, to two separate unknown wallets, as per the crypto monitor Whale Alert. A third transaction transferred 3,405 BTC, which is worth more than $35 million to another anonymous wallet.
https://twitter.com/whale_alert/status/1308937801103273984
Here's a peek at the largest BTC whale transactions in the past day, with three extra transactions in which Binance took place.
When it comes to Ethereum, the exchange also received 32,371 ETH, now worth $10.5 million from a wallet with unknown origin. Moreover, 197,436 ETH worth $63.0 million was transferred between two wallets that weren't identified. 
In the meantime, the payments startup Ripple seems to be involved in numerous large XRP transactions. Whale trackers are especially monitoring two Ripple-related transactions – one transferred 50,886,987 XRP, which is worth $11.4 million from an unknown wallet to a known Ripple wallet. Another moved 29,341,273 XRP worth $6.7 million from an unknown wallet to Ripple. Ripple now owns more than half of the whole supply of XRP.
At the time of the press, Bitcoin is at $10,693, up 3.65 percent in the past 24 hours. Ethereum is trading at $345, up 6.24 percent in the last 24 hours, and XRP is at $0.2322, up 3.74 percent over the previous 24 hours.