Today Bitcoin is associated with billionaires like Ellon Musk, and its price has soared over $60,000. Many feel that the previous bull market phase has prepared the ground for the unprecedented growth of Bitcoin. As a result, today, there are a number of positive predictions regarding the price of Bitcoin in the future. In this article, we explored the main factors that made Bitcoin a sought-after cryptocurrency in 2021.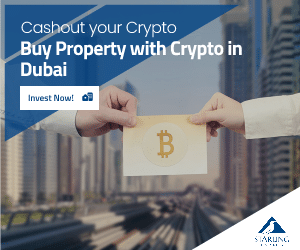 Bull Market Phase 
The bull market phase in Bitcoin started in 2020 after the Bitcoin halving, which was anticipated to happen in May. The halving resulted in a high price of $9,999.
Consequently, Bitcoin's price was only growing over the course of the year. In fact, by December, the price of Bitcoin had already exceeded previous high prices of $18,000 and reached double price compared to the one in May of $20,000. The impact of the halving was a smaller available supply of BTC, which is already restricted to 21 million, and that's why the price followed an upward trend.
But also, this halving was different from the others because already, investors were familiar with Bitcoin and knew that based on past data that the value is expected to rise. What's more, the number of investors was rising, and there were many institutional investors that supported this growth. This is why it remained popular also in 2021 when the price doubled within a month and hit $40,000 in January 2021. Another event prompted a significant rise in the price in February when Bitcoin's value went above $50,000.
Tesla Investment in BTC  
This leads us to the initial investment of $1.5 billion in BTC from the corporate cash of Tesla. This was an unprecedented move in February, which was one of the reasons why the price significantly increased again in a very short period of time had achieved a growth of more than $10,000. Ellon Musk is an avid crypto supporter, and he also shared his support for BTC on Twitter.
If you want to invest in BTC, there are a lot of great trading sites. So, you can quickly set up your account and start trading. For example, you can open an account on the yuan pay group that is essentially a cutting-edge automated trading system that will complete the time-consuming and technical trading aspects for you.
Bitcoin in the Business Sector 
Following his investment, companies like Twitter and MasterCard announced that they were considering accepting BTC payments. But also, since Bitcoin was invented, an ever-rising number of companies are supporting Bitcoin by accepting BTC payments. There are other reputable brands like PayPal, Twitch, Etsy, Overstock, and many other companies that support Bitcoin.
Every time a new reputable brand joins the list of companies that support Bitcoin, it makes Bitcoin even more popular, creates another option for users that want to purchase items from certain brands with their BTC, and also supports the mainstream adoption of Bitcoin and other cryptocurrencies.
Summary 
The end of the bull market phase of Bitcoin is not near, and we are seeing a lot of great results for investors that had bought BTC when it was initially released in 2009. In the future, it's expected that Bitcoin will reach $100,000 by 2020. Other supporters believe that this is possible by 2025.
Either way, Bitcoin is definitely the future of money, and a lot of investors, companies, governments, and organizations that weren't previously interested in cryptocurrencies only realized the benefits of the crypto market now.