It's been revealed that a popular crypto trader said that he is keeping an eye on the stock market in order to see whether Bitcoin and the rest of the crypto market could start a bullish move at the beginning of 2023. Check out the latest reports below.
Bitcoin and crypto predictions are out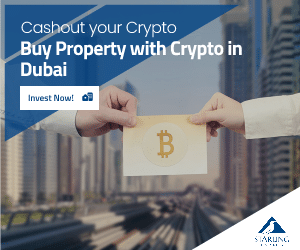 Pseudonymous analyst Kaleo said recently that the S&P 500 (SPX) needs to take out a key resistance level to kick off a rally.
According to the analyst, a burst to the upside for the SPX could also mean bullish moves for Bitcoin and crypto.
"I'm still looking for a reclaim of ~3,900 for SPX as a solid long trigger for a move up to the August highs of ~4,300. Expecting Bitcoin and the broader crypto market to rally with it."
As the online publication the Daily Hodl notes, at time of writing, the S&P 500 is trading at 3,824.13 points.
Looking closer at Bitcoin, Kaleo said he believes Bitcoin could rally toward $22,000 in the next couple of months. This is suggesting a more than 31% upside potential from BTC's current price.
"What if the 2023 lows are already in?"
At the moment of writing this article, BTC is trading in the green, and the king coin is priced at $16,837.
It's true that Kaleo is bullish on Bitcoin, but it is also worth noting the fact that his fellow crypto strategist Capo says that Bitcoin's recent strength is likely meant to trap buyers before another capitulation event.
"It takes a tiny pump into resistance to turn everyone bullish again. This same bull trap has been happening during the entire 2022, yet people don't learn. $12,000 is very likely."
Despite the massive market fluctuations, there are all kinds of optimistic predicitons about the price of Bitcoin these days. Stay tuned for more interesting news from the crypto space and make sure to keep your eyes peeled on the market.