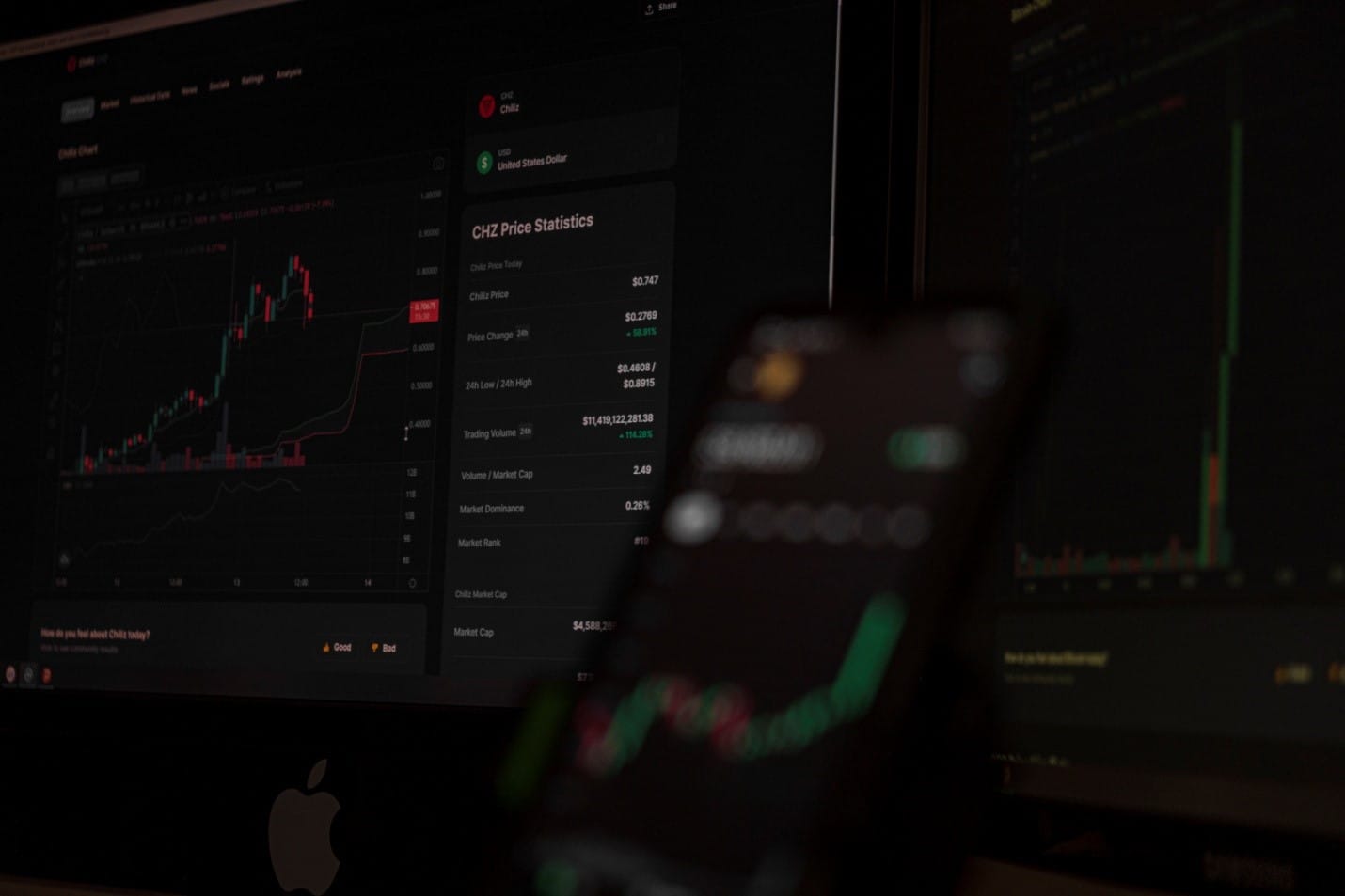 It's been an exciting year for Chiliz, the utility coin, which is the cryptocurrency behind the rise to prominence of Socios. The CHZ coin, released in late October 2018, hit its highest rate so far in 2021, rising to 225% above its original value.
After leveling up to that height, the value dropped to just over $0.46, before then heading north of $0.83, before it retreated again. It's intriguing to see those rises and falls and how they can be attributed to outside influences. One of the primary drivers of those peaks is how the currency is tied to sporting events and organizations; in March 2021, there was an announcement that Chiliz would be expanding with a further $60 million investment into sports, media, brands, and retail.
Those expansion plans were visible when Spanish soccer club Barcelona, announced they were to sell their initial allocation of fan tokens, which raised over $1.3million for them in less than two hours. These fan tokens allow supporters to own a unique piece of memorabilia and are also used to gain access to exclusive content. Chiliz is the blockchain that backs up Socios fan tokens, and this tapping into the culture of the fan saw significant results, as this monetization of fans in sport is the niche that makes CHZ a different proposition to other cryptocurrencies. With this rush of interest, the token proved to be profitable, raising from its initial price of $2 up to a high of over $72 within a few weeks of sale, and fans who decided to sell their tokens saw a tidy profit.
That was just one example of how the value of the CHZ isn't directly connected to crypto The reach of the currency is potentially wider than any other cryptocurrency as the expansion into various sports continues, and it's not only the traditional sports too. Team Vitality, one of France's most revered eSports teams, has its own fan token offer as reported by eSports Insider.
Overall, 2021 has been an excellent year for CHZ, and it's noted that it's one of the best performers across all cryptocurrencies with over $1billion market capitalization. The continued growth has seen many crypto traders' profit by putting their backing into CHZ around these announcements, as it surged 20 fold, which compares with a 70% year-to-date gain for Bitcoin.
However, it's worth thinking that while things have been largely positive for CHZ, it cannot avoid price volatility. Still, early predictions are that CHZ is likely to continue with its upward trend, and some suggestions are that the price will rise to over $1 within a few years and even head over $1.5 by 2025. From this fan token offer to the rise of the NFT in the sports space, with many teams selling their own digital trading cards, it just shows that sports and cryptocurrency are as potentially powerful a partnership as any other.
So, that doesn't mean that CHZ is something just aimed at the sports fan, it's without doubt, something that crypto traders should keep an eye on in 2022 and beyond.