Willy Woo just revealed a new Bitcoin prediction. Check out what the crypto analyst has to say about the price of the most important digital asset.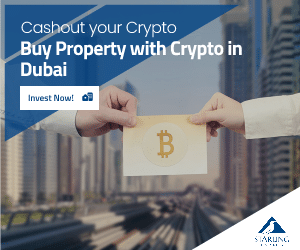 The crypto market is showing signs of recovery, and amidst such scenery, analyst Willy Woo is revealing his latest BTC predicitons.
Willy Woo addresses the price of BTC
Top on-chain analyst Willy Woo says that Bitcoin (BTC) is in an accumulation phase similar to the market bottoms of 2015 and 2018.
In a new interview with Scott Melker, Woo says that buyers have recently stepped in to support Bitcoin. This is reportedly lowering its volatility and putting it in a sideways trend.
"It's that time in the cycle really that the accumulation does come in, right? People buy, they put a floor on the price, the volatility drops. And we saw that in the 2018 bottom, 2015 bottom. We even saw it in the 2012 bottom. So, yeah, sure, people are holding the price up because they want Bitcoin."
Woo says BTC is showing resilience in the face of market headwinds. The latest events are also including crypto lending firm BlockFi's recent bankruptcy filing.
"It's being absorbed. What was really interesting with the BlockFi bankruptcy, we saw a sort of pullback. It went down beforehand. I kind of think that was inside sellers, knowing that the announcement would happen. It went down $500 or something like that and it got quickly absorbed."
He continued and said this:
"And then now we're breaking to the upside. So I think we've got a lot of buyers at this price."
At the moment of writng this article, BTC is trading in the green and the king coin is priced at $17,087.
Despite the latest crypto events, the mass adoption of crypto and the blockchain are going great.
For instance, just the othr day we revealed that the Russian President Vladimir Putin is reportedly calling for an international payments system based on distributed ledger technology.
According to the Russian state-owned news agency TASS, Putin says that a blockchain-based international payments system is much more suitable in today's world. Here's what he had to say about the matter: