Travala, an respected travel booking platform with 567,928 Properties in 210 Countries covering 82,311 Destinations, has announced it now accepts DigiByte (DGB), a cryptocurrency with unmatched speed and a cybersecurity features like Digi-ID.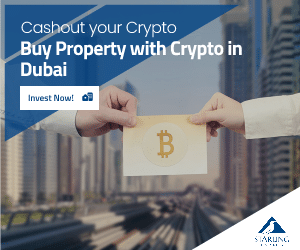 In a Twitter update, Travala stated:
"You can now book 550,000+ hotels in 210 countries using @DigiByteCoin $DGB. Travel to 82,000+ destinations worldwide on http://Travala.com  the next-gen online travel agency."
"Travala combines the best of this generation's booking website functionality with the incredible benefits enabled by next generation's decentralized technologies and tokenized incentive structures", the platform has said.
Travala is best regarded as a Next-gen Online Travel Agency (NOTA) that changes the relationship between the consumer of the future and their travel shopping.
Now, those seeking to use Travala's globally-competitive range of travel services for accommodation, flights, tour, restaurants, transfers, car rentals, vacation rentals and cruises, can now use DigiByte as a means of payment.
Unlike other mainstream OTAs, Travala offers services at a minimum average of 15% lower price. The platform has leading cryptocurrencies and traditional (FIAT) currencies as payment options and offers huge discounts for its customers.
As a show of transparency, Travala validates its feedback through blockchain-verified reviews.
Although Travala also accepts few other cryptocurrency, its decision to add DigiByte to its mode of payment is total dependent on the digital currency's performances in the cryptocurrency space and the growing demand for the assets across the globe.
DigiByte (DGB) In The Bear Market
Nearly all cryptocurrencies are suffering in this bear market, but DIgiByte among other few digital currencies are able to withstand the trial while some have been washed away.
Now that several platforms are now using DigiByte as a means of payment, it affirms that with time, the digital asset will show its worth to its obsequious supporters.