Regardless of what naysayers have to say, this will probably be the year that leads to crypto mass adoption.
Crypto mainstream adoption is approaching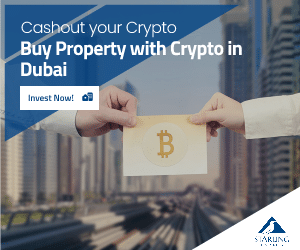 The prediction has been made since back in 2018 when crypto experts were baffled by the bearish trend that simply refused to let go of the markets.
Most voices have called 2018 the year of maturation for the crypto market, the year in which there's been a much-needed correction after the all-time highs that were reached back in 2017.
Last year also separated the valuable projects from the useless ones and all the big moves are awaited to take place now, in 2019.
Crypto mass adoption really seems to be on its way and more achievements in the crypto space are supporting the claim.
Lots of new BTC ATMs all over the world, Google's latest move, Samsung Galaxy S10 which shows support for crypto and many more signs are pointing out that something big is on its way.
Even Facebook CEO Mark Zuckerberg is exploring the blockchain tech for users of the platform which is currently the largest in the world.
The social media platform has 1.52 billion daily active users and if the blockchain gets implemented this means huge Bitcoin and crypto exposure.
What people are buying with digital assets these days
Here's what people have been buying using crypto these days. Someone bought a bottle of Mountain Dew with Tron (TRX).
https://twitter.com/JoshRoomsburg/status/1100183357525250048
The Daily Hodl reported that patrons are cashing in their DASH at Church's Chicken in Caracas, Venezuela to benefit from a special promotion.
For every customer who's paying for a meal combo using Dash, they'll get a free serving of French fries. The offer is available until March 3st.
Binance Coin (BNB) has been recently launched and you can already use to get the new blockchain-based smartphone from HTC, the Exodus 1.
These are just a few examples of what people are purchasing with crypto. There are many more which include trips, mansions and so on.