Monero enthusiasts received the worst possible news today. On Reddit, r/Monero announced that the XMR.to service would stop operations.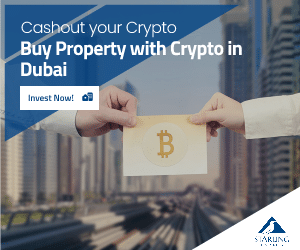 On the other hand, the official announcement also notes the fact that the shutdown is not such a terrible thing because Monero users still have plenty of amazing options when they can spend their XMR.
Why is XMR.to shutting down?
Regarding the reason for this shutdown, the team behind the project revealed that, as users might have noted by now, over the past years and months as well, they have to struggle with more self-imposing restrictions on the service.
The team also made sure to note the fact that they have revealed in more blog posts so far that this was something necessary as part of their responsibilities in running such a service.
"Our attitude has always been that responsibility comes first, and we have consistently imposed necessary restrictions even when it hurt our bottom line. However, we won't compromise on our principles and, to give one example, are not prepared to turn our back on digital privacy-preserving technologies such as TOR and VPNs," the official Reddit post notes.
The team continues and says: 'We have now got to the point where it no longer looks feasible to run this service in a manner consistent with our core beliefs."
It's also important to mention the fact that the team behind the project noted that this hard decision is backed by the acknowledgement that there's massive Monero adoption going on these days and if this had happened a while ago, it would have been a tragic event.
The Monero community is also brought up, and it's been said that this was one of the most important issues in the project.
The team also said that "we will continue to support our community contributions code and infrastructure."
They promised that they will stick around for at least a few months from now: "We cannot guarantee that we will be able to keep these alive forever, but we'll keep them around for a few months at least, and will devote some resources to figuring out how best we can hand over these elements so as to minimise the impact on the community."
They addressed the massive benefits that they were able to bring to the crypto space for the past year. Make sure to check out the original post.