Coinsquare is Canada's premier crypto trading platform. Two days ago it announced the launch of its subsidiary Coin Capital Investment Management Inc (Coincapital) and registration of Coincapital by the OSC as an exempt market dealer, investment fund manager, and portfolio manager.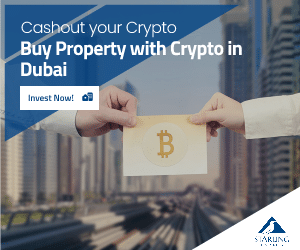 This new division will provide investment products that are focused on emerging technologies that include blockchain, AI, and cryptos.
It's also important to mention that the division recently signed a partnership with Deutsche Boerse Group's index provider STOXX to launch two indices; one focused on AI and biotech and the other focused on blockchain technologies.
"There is a strong appetite for investors to access growth in the technology sector, but not enough specialized or niche offerings available to them," stated Lewis Bateman, the CEO of Coincapital.
"We are at a critical inflection point in the technology sector, and Coincapital is perfectly positioned, given its relationship to Coinsquare and deep sector expertise, to take advantage of the next phase of industry growth," he continued.
XRP is live on Coinsquare
Coinsquare also announced on Twitter that XRP is now live on the platform in beta. According to the platform's announcement during beta users can perform the following:
Fund their account with XRP
Buy XRP with fiat or cryptocurrency
Trade XRP for fiat or other cryptocurrencies
Coinsquare revealed that during the beta, users would not be able to directly withdraw XRP. In order to withdraw the value, users will have to exchange XRP to BTC, ETH or fiat first, and only then withdraw.
Coinsquare team is currently working really hard to have XRP withdrawals implemented as soon as possible.
"While we're excited about this launch, we also recognize it's been a long wait, and we want to apologize for the delays and lack of communication. We appreciate everyone's patience with us and commit to doing better going forward," Coinsquare posted on Twitter.