Ripple is making headlines again due to the lawsuit that XRP and the SEC are involved in. check out the latest reports about all this below.
Ripple and XRP lawsuit news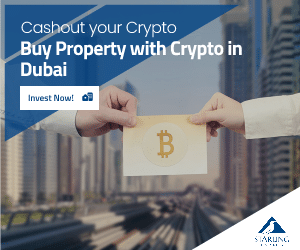 Ripple Labs and the top executives Brad Garlinghouse and Chris Larsen, have filed for summary judgment in the nearly two-year-long dispute over XRP.
The U.S. Securities and Exchange Commission (SEC) sued Ripple back in 2020 under allegations that it issued XRP as an unregistered security.
It's also important to note that this entity is asking the court to promptly dispose the case without a full trial with the belief that there are no material facts in dispute.
Stuary Alderoty, Ripple's general counsel, revealed the fact that the motion had been made public and gave a brief analysis of it.
"My hot take – after two years of litigation, the SEC is unable to identify any contract for investment (that's what the statute requires); and cannot satisfy a single prong of the Supreme Court's Howey test. Everything else is just noise."
He also stated the following:
"Congress only gave the SEC jurisdiction over securities. Let's get back to what the law says."
Ripple CEO Brad Garlinghouse also commented on the filings. He stated that he believed the SEC was acting outside the law. This was allegedly in an effort to expand their purview.
"Today's filings make it clear the SEC isn't interested in applying the law. They want to remake it all in an impermissible effort to expand their jurisdiction far beyond the authority granted to them by Congress."
Not too long ago, we revealed that a legal expert who is closely following the U.S. Securities and Exchange's (SEC) crypto case against Ripple says the window for a potential settlement has arrived.
Attorney Jeremy Hogan, who is an XRP proponent, and US legal counsel, says the SEC's allegations that Ripple sold XRP as unregistered security could be resolved even during the course of this month.