It has been revealed that about $1 billion in ETH left crypto exchanges in just three weeks. Check out the latest reports about the matter below.
$1 billion in ETH leaved centralized crypto exchanges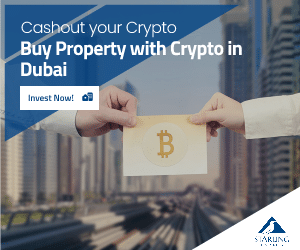 According to a leading blockchain analytics firm, traders are moving Ethereum (ETH) out of centralized crypto exchanges in large numbers.
IntoTheBlock's new report reveals that it is analyzing Ethereum's exchange netflows, which tracks the movement of ETH in and out of centralized crypto exchanges.
The netflows are calculated by subtracting the amount of ETH withdrawals from its deposits.
At time of writing, Ethereum is trading for $2,007, up 1.75% in the last 24 hours.
According to IntoTheBlock, Bitcoin (BTC) is displaying bullish signals on-chain as new capital seems to be flowing into it.
The New Adoption Rate indicator has tracked a yearly high of 67.62% in the percentage of active addresses that are newly created, indicating that new entrants are buying Bitcoin.
Bitcoin's price has remained strong while smaller crypto-assets rise simultaneously, indicating inflows into both.
Additionally, IntoTheBlock reports that long-term holders of Bitcoin have set a new all-time high record last week.
"Addresses holding Bitcoin for over one year have historically been a bellwether for the progress in Bitcoin cycles. Hodlers tend to increase their Bitcoin holdings through bear markets and the beginning of bull markets and decrease them near previous all-time highs
With hodlers' balance continuing to rise, it appears that investors in aggregate expect Bitcoin to push higher."
At time of writing, Bitcoin is worth $37,326, up 1.70% in the past day.
Bitcoin is ready to go to the moon
According to a highly-regarded analyst who frequently predicts Bitcoin's (BTC) movements, the cryptocurrency is poised for another significant rise.
Credible Crypto, a pseudonymous analyst with over 352,700 followers on X social media platform, has stated that the recent dip in Bitcoin's value has led to overleveraged traders losing their positions.