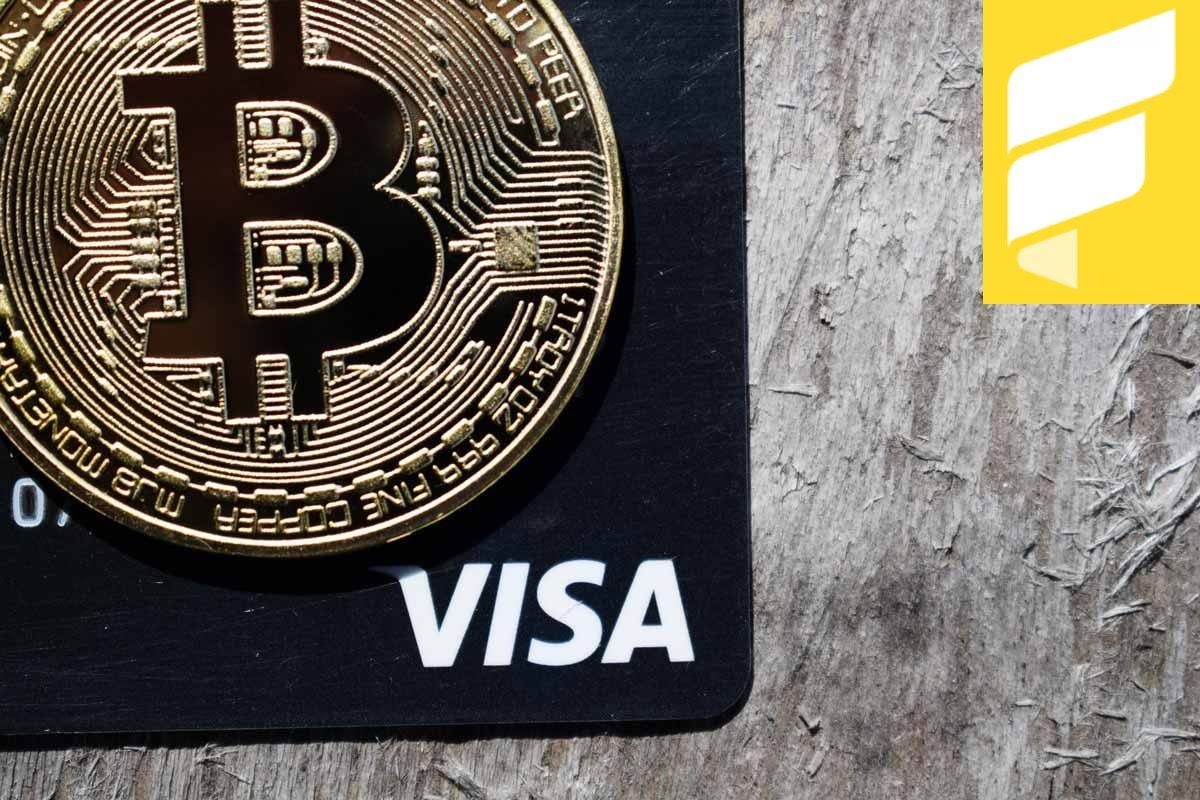 Everyday we have evidences that the Crypto Industry is stepping closer to being adopted by the Mainstream. Today was Fold and the Visa Program they joined being a new step closer.
The Bitcoin Cashback Card
  Fold is a shopping app that accepts crypto as currency. This was the first startup to enter the Visa Fast Track Program and will launch a co-branded Visa Debit Card that will reward users with BTC when they make purchases with US Dollars.
According to the announcement made yesterday, users can earn up to 10% Bitcoin Cashback for all their Dollar purchases made with the new Fold Card. Purchases that have to be made to approved merchants such as Taco Bell, Starbucks, Uber, Nike and Airbnb.
Crypto Closer to Mainstream
Last September, Fold announced that it raised $2,5 Million USD in a funding raised by CoinShares, Craft Ventures, Slow Ventures and Goldcrest Capital. Fold CEO said that this capital is intended to be used to make their partnerships more solid.
Will Reeve, Fold CEO, also said that he believes that this new BTC Rewards will attract more people to the Cryptocurrencies.
Fold will start the shipping of its new BTC Rewards Debit Card in July, and the waiting list is already open for the interested.
The rewards will be able to be withdrawn at anytime to their wallet. Users will also be able to manage everything within the Fold App.
Visa and the Connection with Crypto Firms
Lately, Visa is creating the bridge for the mainstream to adopt the Digital Currencies.
Since they already made partnerships with a wide variety of Startups related to Crypto.
The fact is, Fold is not the first startup that offers a Visa Co-branded Debit Card. Although it's selling point is unique. And the Reward system is also unique.
Since, most companies that offers Visa Cards, such as Coinbase, only focus on allowing its users to spend their Cryptocurrencies on approved merchants. Without giving them the Rewards.
Crypto and the World
Finding this kind of partnerships between the Crypto Startups and companies such as Visa is amazing. We can see that almost on a daily basis more and more partnerships appear. Partnerships that prove to be very useful for the connection between the Crypto Industry and the regular Economy and Market.
The more partnerships that are made are a step to bring everything closer.