2019, The Year OF Mass Adoption: Venture Capital VP Predicts That Wall Street Will Immerse Completely Into The Cryptosphere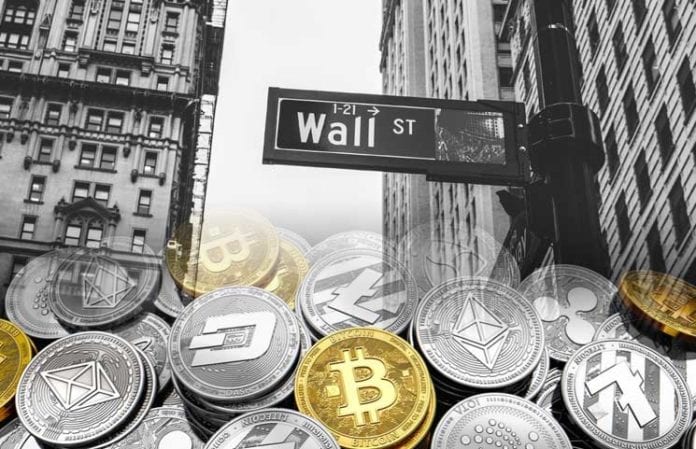 Last year, more crypto experts explained that there's no tragedy in the fall of the crypto prices because this only meant that 2018 was a year in which the markets have matured.
Useless coins have been eliminated and only the ones with strong potential managed to resist.
Experts have also been repeating that 2019 will be a better year, and most importantly, it will mark the year of crypto mainstream adoption.
Wall Street to immerse into crypto in 2019
The vice president of investments at venture capital firm Digital Currency Group (DCG) is expecting Wall Street to completely immerse into the crypto space in 2019.
Travis Scher spoke to Business Insider and told the magazine that properly regulated, and secure infrastructure that big investors require to have enough trust and dive into crypto happens in 2019.
Intercontinental Exchange is the owner of the New York Stock Exchange, and they're just one of many traditional finance players, working hard to trigger mass crypto adoption.
They want to make crypto more accessible for Wall Street investors, and if this happens, trillions could be entering the market.
DRW Holdings, Virtu Financial, TD Ameritrade, Cboe Global Markets and DCG have all backed a crypto spot trading exchange for massive tokens such as ETH and BTC.
ErisX Exchange will launch a crypto platform in Q1 2019, and they'll be rolling out more investment options this year.
J.B. Mackenzie, TD Ameritrade's managing director of futures and foreign exchange, said that users would get the opportunity to trade physically-backed crypto futures including BTC, ETH, and LTC.
Adoption, supported by the video game industry
Scher also said that the video game industry would support mainstream adoption this year.
"Venture capitalists should be paying attention to the ones that are building platforms and developer teams, companies that are not creating just one game but are building several developed business models that can succeed," Scher said.