Changelly is a crypto exchange with low fees, and it was recently revealed that they opened their doors for the XRP-fiat market.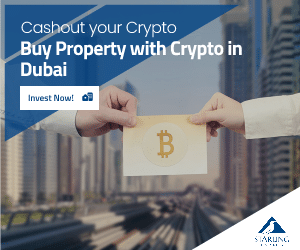 This means that investors are allowed to buy XRP via their Visa and MasterCard debit/credit cards.
The exchange sent the good news to its users via an email in which it was explaining that this is huge news for investors and from now on users can convert their Euro and USD for XRP via their official partner SimplexCC.
"Time to buy XRP now! Convert USD or EUR to Ripple (XRP). Big news for Ripple fans and wise investors! You can seamlessly buy XRP on Changelly via our partner Simplex from now on. Give it a shot! Best investments, Changelly."
Changelly gains market trust
There have been some concerns that Changelly might change their policies and enforce Know Your Customer rules the same way that ShapeShift did.
But now, the exchange is trusted by the community mainly because they are a safe and fast entity where crypto transactions can be made without revealing user identity.
Another reasons for which the exchange managed to gain more trust in the market are the following: the extensive customer base, endorsement by crypto influencers such as Charlie Shrem, 2FA with secure user accounts and the no deposit storage feature.
It's also important to mention the fact that Changelly fuses their algorithms with those of Poloniex and Bittrex for better and fair rates.
Changelly teams up with SimplexCC
SimplexCC is an EU licensed financial institution that's aiming to create a global fraud-less processing platform. It allows crypto businesses to securely conduct their activities with guaranteed fraud protection.
Changelly CEO Ilya Bere said about the partnership:
"Changelly team couldn't be more excited to have Simplex onboard as our credit card processor partner. Thanks to Simplex, we monthly provide fiat-to-crypto payments for over 700K our customers around the world. Due to Simplex's great service, our payment process is risk-free, and our users are more than happy!"