Last year was one to remember for crypto investors. 2017 began with a combined market cap of only $17.7 billion, and by the end of the year, the aggregate value of every crypto soared to $613 billion meaning an increase in market cap of more than 3,300%. It's totally understandable that 2017 was the most excellent year for any asset history has ever known. Here are some predictions for the crypto space for the rest of 2018.
The aggregate crypto market cap will go down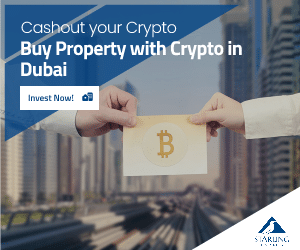 This year Wall Street investors placed upside and downside bets on the world's most valuable cryptos. Goldman Sachs is ready to set up a bitcoin futures trading operations according to latest rumors, and this would allow investors to make money to the downside. In other words, the market cap is likely to decline by the end of 2018.
Bitcoin might lose value
Between the beginning of 2018 and February, Bitcoin dropped to almost $6,000 per coin and this was less than half of the value it had at the beginning of the year ($14,156). Voices in the crypto space expect this to happen again by the end of 2018. Increased regulation in the U.S. or South Korea which are Bitcoin's key markets could trigger this. Another reason could be the entrance of institutional investors which may turn out a downside catalyst if the crypto skepticism and their deep pockets are part the of the whole scheme.
Another crypto might surpass Bitcoin's market cap
This is more than likely to be Ethereum which has been number 2 in market cap behind Bitcoin for almost all 2017. The Enterprise Ethereum Alliance is now the largest open-source blockchain initiative in the whole world, having over 500 organizations. It has members from various industries and sectors which are testing the Ethereum blockchain with its customizable smart contracts. Al these may lead to Ethereum surpassing Bitcoin's market cap.
The US is bringing more extensive crypto regulations
This will probably happen because the government officials don't like the anonymity that is associated with crypto dealing at all and they don't like the unregulated status of the crypto either. In the future, the U.S. might follow South Korea's footsteps and require banks to verify the identities of people who want to make transactions before allowing bank accounts to be linked to decentralized crypto exchange platforms.
Closing words
The crypto space is filled with lots of excitement, but there are also essential aspects to consider such as the ones listed above. This is why high caution is required.