The market has been brutal all month. There were signs of Ripple (XRP) having some signs of improvement during the much anticipated meetup between Ripple CEO, Brad Garlinghouse and Coinbase's President and COO, Asiff Hirji, on CNBC on what many Crypto enthusiasts dubbed Magic Monday. This was in anticipation of the President of Coinbase, announcing the much anticipated addition of Ripple on the famous American cryptocurrency trading platform.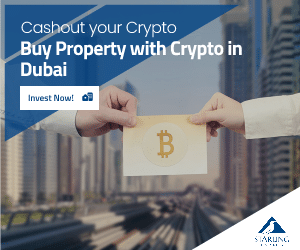 However, the interview was not aired on the said Monday of March 5th. What happened is that the interview was taped by CNBC Fastmoney and aired on a later date. The TV network would then apologize via a Tweet, but the damage had already been done. The tweet was posted on the 6th and the interview aired on the 7th. During this time period XRP had pumped to an impressive $1.05 on the 5th of March. When the announcement was not made of adding Ripple to coinbase, its value plummeted to $0.788 by the 9th of March. Ripple is currently trading at $0.599 due to a weak Bitcoin (BTC – $7,633) and a considerably volatile crypto market.
But do not despair. There are many reasons to keep HODLing your Ripple (XRP).
Firstly, Ripple (XRP) and its payment solution services of xRapid, xCurrent and xVia, have proven themselves in self evident cases of proof of concept. xVia is for corporates, payment providers and banks who want to send payments across various networks using a standard interface. xCurrent is Ripple's enterprise software solution that enables banks to instantly settle cross-border payments with end-to-end tracking. xRapid is for payment providers and other financial institutions who want to minimize liquidity costs while improving their customer experience. The transactions on Ripple Technology are secure on the blockchain, cheap ($0.0004 per transaction) and fast (3.3 seconds).
More and more banks and money remittance service providers are constantly using and testing Ripple's payment solution options.
It is the first reason that we come to the second. This is the weekly, if not daily, partnerships Ripple is making with banks and the said money remittance services. Ripple has managed to partner with Moneygram, Western Union, SBI Consortium of Banks in Japan, the Saudi Arabian Central Bank, and numerous other banks that might well reach over a hundred by the end of the month and according to a list complied by cryptowarrior88 on steemit.com.
The banks and money remittance service providers have seen the future is in blockchain technology. The Banks are not open about their opinion with respect to cryptocurrencies, but embracing the back-end technology is an indirect endorsement of them. They actually fear crypto as can be seen by an admission by J.P Morgan, that cryptocurrencies are a threat to the normal way of doing business in the banking industry. This means that the banks are adapting and that crypto is here to stay.
Thirdly, the management of the Ripple company and project is doing extraordinary things and constantly communicating with the crypto-verse and its believers. Brad Garlinghouse is constantly in the news, as can be seen in the CNBC interview, and ready to tackle the issues facing cryptocurrency and blockchain. He is the rudder of the project and is seconded by an extraordinary team also.
Ripple's new chief market strategist, Cory Johnson, has recently stated that he believes that Ripple's going to able to demonstrate an intrinsic value for XRP that some of these sillier coins and assets don't have and won't have. He admits to being a crypto skeptic as early as last November. But now he is convinced. As the marketing chief whip at Ripple, he is tasked with spreading the gospel about Ripple and he is doing so quite well.
The fourth, and not necessarily final reason, to HODL on to your Ripple (XRP), is the recent decision by Google and Facebook to ban all crypto and ICO related advertisements on their platforms. This is in fact a good thing. It will avoid the so called scams from ruining the name of a very good cryptocurrency ecosystem brought about by legitimate crypto projects. With the scams being weeded out, this means the legitimate projects will be able to showcase themselves in real life problem solving situations. Ripple (XRP) is leading the pack of coins and projects that have shown proof of concept.
What is left now is the HODLers to keep holding and wait for the above news about banning crpto and ICO ads on Google and Facebook, to fade away and let the market regain its mojo and performance in the weeks and months to come.
KEEP HODLING!
[Photo source, ripplenews.tech]
Follow us on Telegram