Cardano (ADA) – While the cryptocurrency market as a whole keeps heading downward, the industry has been all over the place. Finally entering a green zone, the market does not necessarily promise bullish behavior; we can tell that in the past 24 hours, all coins are up from there brutal lows of last week, but that doesn't mean we are about to skyrocket to new all time highs. Bitcoin dominance is at 45.2% – the highest we have seen so far in 2018.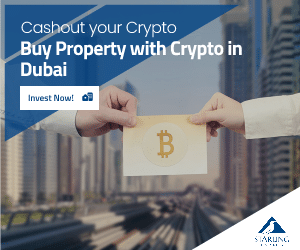 Ultimately, of the coins in the top 20, Cardano has had the biggest fall since the beginning of the year losing 78% in value. However, experts will tell you that this is a necessary consolidation after such a massive bull run to new all time highs. With a market cap of $4.2 billion, Cardano (ADA) was one of those coins people were buying in December and January because of FOMO (fear of missing out)- they saw it going up rapidly, and wanted to get in on the action – thus leading it to break out to an insane price. Now that ADA is trading $0.16, things are looking steady again. Once new money starts coming in, we can expect to see a beautiful uptick.
An alt coin miner currently residing in London says this about Cardano (ADA):
"Cardano is undoubtedly a top coin with a lot of potential for aggressive growt. This exponential potential comes due to the fact that it has a good team with good fundamentals. I wish them all very good luck. I believe that a bull run can be expected for Cardano. So guys don't sell the coins off and HODL it till we get the green signal."
Albert Andrei, a cryptocurrency investor from Moscow says:
"ADA is almost ready for take-off and now that it has hit bottom but will breakout soon. A wave pattern is expected with immediate dips and rises and once it hits the $.122 mark, the bulls will take it up till $0.25 mark. From there it is expected to have a bull run."
ADA is currently in a bearish zone against the dollar with a major contract triangle forming resistance at $0.1540 on the hourly chart of the ADA/USD pair. Having recently hit an upside correction along with the rest of the market, it is possible to trigger an upside wave that can keep going towards $0.18.
With exponential gains in December and January leading its price to go over $1.00, it is hard to tell what will happen going into Spring. ADA has made a lot of progress since its platform was first launched.
Serokell
Serokell is a group that has been working with IOHK on Cardano for precisely two years now – building the infrastructure of the ADA platform. They use functional programming and Dev0ps practices for effective development and maintenance on projects. Small and large ventures alike use these services, as developers collaborate on projects using modern management techniques that will only progress an idea. Working with complex blockchain projects has given the multinational group vast experience in developing large scale systems and managing them. Serokell has been a very important partner of the IOHK company and a part of the core developing team behind Cardano.
Serokell released a blog on a forum on April 1st stating that they have stopped working with the Cardano project directly simply because there work is done. They helped Cardano get to the awesome position it is at now and believe that a great use case for Cardano is just around the corner – the team at Serokell still "loves" Cardano and in fact, are giving a gift to the Cardano community. Serokell is running a staking pool for ADA, Hephaestus. Hephaestus was the Greek God of fire; God of inventors and artisans. Everyone who signs up to the Serokell mailing list will get their fees lifted for the first month of staking at their pool. Anyone interested in this "gift" can head to heph.io and sign up.
Cardano sets out to do what Ethereum and Bitcoin cannot do. Having worked on the Ethereum project with Vitalik Buterin, Hoskinson learned the weaknesses and flaws of a cryptocurrency running on blockchain technology, and from there created Cardano – a newer coin that primarily solves the fundamental issues seen with Bitcoin, and earlier cryptocurrencies alike. This coin is referred to as the "third generation" coin because it is the first cryptocurrency to do specifically what it does. Many are unsure what will happen with Cardano happen leading into April, but Hoskinson was recently interviewed at the ICO Summit in Switzerland where he explained that the goals of 2018 for Cardano are to ensure that his scientific claims stand true while also building proper architecture and well-defined protocols for wallets.