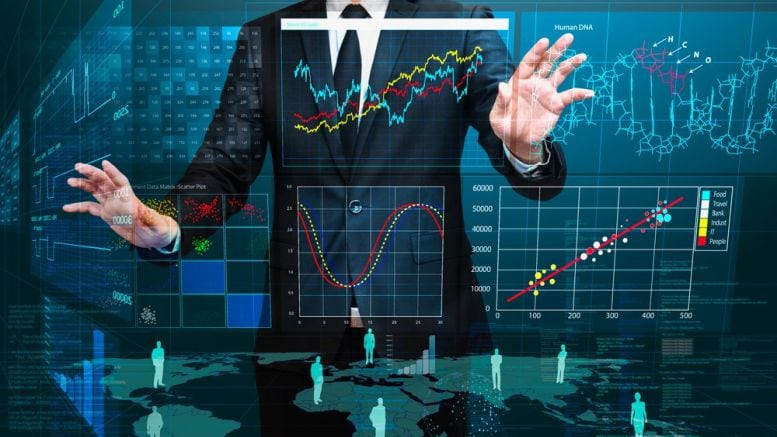 Stellar (XLM) – Even though crypto enthusiast and investors have been observing and checking the cryptocurrency market, they seem to be hesitant and less frequent in checking it all because of the appalling situation of the market. I am sure that every wake-up thought a crypto investor would be optimism for the crypto market turn around even if it will be dizzy.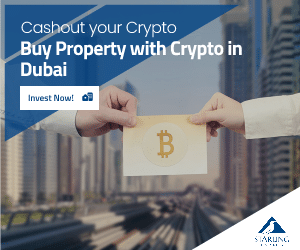 Surely, every cloud has a silver lining, and after every darkness, there will be daylight even if eclipse will be experienced that day. Then market has turned a new leave today, dancing to the tune of its lovers, and bringing them the curiosity and anticipation to check the internet for the present state of their wealth.
According to the Coinranking, following weeks of market slumping, March 31st has brought goodness to the crypto market, and altcoins are digging towards the northern hemisphere. Although, this might not be the exact thing financiers want, but keeps them with the positive hope that things are beginning to take new form, which helps to increases optimism.
After hitting the month bottommost position, today has been a new reversal for the top ten altcoins, agreeing to data from Coinranking.
According to Coinranking, Bitcoin(BTC) who has stabile maintained the pinnacle, has surged up from below $7000 to about $7,149, adding up a percentile value of about 5 over a period of 24 hours, after being priced at $6,826 against dollar. As soon as bitcoin raises up, usually, there is a high possibility that other coins will also begin crawling.
Ethereum (ETH), Bitcoin's all-time follower, aligned with the move and rose up with about 8%, and the other top ten altcoins followed the trend, as Ripple attached 5.78% and Litecoin was addendum with 6.31%.
Of all the top ten coins, EOS had the least growth, on the table today, with an average value of 1.81% trading at $6.03 from a previous 24hrs value of $6.02. What a meager, but still a blessing in disguise. Nevertheless, amongst all the gaining altcoin, Stellar displayed an imposing change, standing out to be different at the zenith as the highest gainer in the crypto market over the last 24hrs.
Stellar(XLM) was trading for $0.181 in the last 24hrs, resurrecting to a high value of 17.46% among its peers, with a value of 0.214. What a magical and marginal addendum.
Source: Coinranking
Stellar
Stellar, according to the official website, is a decentralized network "connects banks, payments systems, and people. Integrate to move money quickly, reliably, and at almost no cost".
Launched in 2014, stellar development team aims at fighting poverty and maximizes individual potential. The low-cost blockchain technology uses it currency, lumens for various philanthropic work and intends to give out 95% of its total coins. Stellar has included the implementation of lightening network in its 2018 roadmap.
The Cryptomarket 
Prior the change, holders and investors would have been unorganized like unstable nuclei with a wavering mind on what to do with their coins especially amid FUD coming from individuals and government who have no or less belief in cryptocurrency.
Individuals and magnates around the world have bad-mouthed the reliability of cryptocurrency as some tagged its uniqueness anonymity the stem behind it swindling activities. Recently, the central bank of Nigeria, warned its citizens against cryptocurrency as it is purely an unrecognized currency within the country.
The Research Department manager at the Nigeria Deposit Insurance Corporation (NDIC), Mr. Adikwu Igoche in a statement said "These forms of currencies are not backed by any physical commodity, such as gold or other precious stones. "They do not belong to the category of currencies or coins issued by the CBN or the central bank of any other country".
The lowest plunge of the month happening this week was also attached to the recent, clamp down of ads on Twitter, which succeeds similar action taken by the other two tech-giant, Facebook, and Google and the termination crypto-related account on MailChimp.
However, the whole game seems to be coming to an end as cryptocurrency took a new form today, which was surrounded by some glad tiding like the announcement from Park Won-soon, Mayor of Seoul, capital of South Korea. Won-soon made it known the capital city is anticipating to create a healthier environment for Blockchain technology by launching its own cryptocurrency.
In addition, the Central Bank of Netherland has recently recognized has how prolific cryptocurrency has been in the financial world, touting out Ripple has "a good deal faster than Bitcoin and requires less computer capacity".