AdEx (ADX) DApp Beta released and already jumping ahead to AdEx Network V2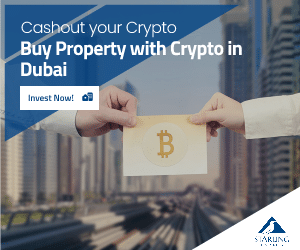 Last week, 27th of February AdEx (ADX) DApp Beta was launched and ready to use. According to AdEx developers Road Map this DApp came out right sooner than the expected time on the Road Map.
"[…] This new architecture allowed us to skip a step in the AdEx development altogether. Instead of rolling out AdEx V.1 in October, then starting work on AdEx V.2 in 2019, we went ahead with the scalability improvements that we had planned for AdEx V.2." – words wrote by AdEx team in their Blog post
Link: https://medium.com/the-adex-blog/announcing-the-adex-beta-release-date-8dbcd7926909
About, the AdEx Network V2, they really got ahead of themselves because originally was supposed to be released only in 2019.
With this updates we can believe in a better flexibility, scalability and user experience.

With the new version, AdEx users will be able to log in with a bigger variety of the most popular crypto wallets. When before, only Metamask was available. But we will see Trezor and Ledger being accepted as well, anytime soon.
The palpable improvements
Say goodbye to fees!

Using AdEx (ADX) DApp the transactions will work like this: The advertiser places his bid for a advertising slot and what they are willing to pay.
A publisher can then accept or reject this bid. accepting it, the ad campaign goes live.
After it is finished the publishers receive their payment in the form of ADX tokens.

And has you read before, there are no fees, AdEx (ADX) team said that they charge absolutely no fees or commissions for the transactions that happen on the DApp.
Clean, smooth and intuitive interface.
With the update they stripped their interface down to the essentials. To differentiate themselves from any other advertising platform they went through the pass of making it as simple as possible in order for users to see it has the better option to place and accept their bids. So, this update made it more simple to use and easier to the eyes at the same time.
What the future brings
According to AdEx team, the next updates are looking to bring a Software Development Kit for iOS and Android platforms and new ad types such as video ads.
Paring with this, the company will keep searching for partners to extend their list and scaling opportunities.
Why should we look up on AdEx (ADX)
This Ethereum based Blockchain is one of the pioneers on connecting Cryptocurrencies to the Advertising Industry (which is massive) so with few competitors, being one of the first to explore the industry, gives them an amazing leverage for them in the future.

The brightness on AdEx (ADX) is the way they are letting buying and selling ad spots a lot easier, since their objective is to make it as simple and intuitive for the users, as possible.
Taking a look at their progress, while still in Beta, this is a project that bringing to the users, both publishers and advertisers a smoother and easier way to approach and make the deals of the ad slots and advertisements.
Again, while still in Beta, AdEX (ADX) made a partnership with Ink, a global travel media provider, in order to sell a million ad spaces on plane boarding passes in the first world blockchain-powered auction.

With all this progress involving AdEx, I am confident that this Blockchain will prosper in the long run.
It is one of the cryptocurrencies that will be really valuable in a couple of years, when the tables turn and the advertising companies are turning to blockchain and not the other way around.