Tron (TRX) blockchain technology has suppressed people's curiosity on which company would be its next partner after Baidu by announcing today that it has partnered NeoWorld, a sandbox game firm that runs on blockchain.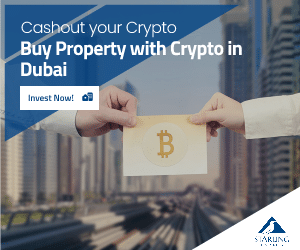 According to a press release by Tron, the partnership is said to be beyond the use of TRX token for transaction. While Tron get introduced into the NeoWorld, the alliance will be centered on "planning the NeoWorld Exclusive Island, strengthening the cooperation within the community ecosystem."
Also, the partnership featured the creation of a newly built TRON building that ranks top in both its height and working rewards.
Not the first of its kind, NeoWorld has had alliance with several blockchain project before now.
In a bid to enable trades and other activities in the virtual world, the sandbox game firm introduced Ethereum based token on its platform with a complex economic model that supports it. The likes of Zilliqa and Elastos are listed among the partners of the game firm.
 What is NeoWorld
According to their official website, NeoWorld is an official multiplayer virtual world that is built on blockchain technology. NeoWorld grants players a 3D virtual environment that allows them to explore new frontlines, develop wealth and at the same time hunt career and build legends in a manner similar to the real world scenario.
Beyond that, NeoWorld social platform allows players to have fun, create great business and personal networks that is beneficial and perhaps build a community where election can be run.
With blockchain technology, NeoWorld offers users great experience. The virtual world platform outmatches traditional sandbox games by creating a standard virtual environment that suit the present era.
NeoWorld concentrates on users' experience, setting no frontier for learning.
The major theme of the NeoWorld virtual world is social interactions and business management.
Tron (TRX): After Baidu Partnership
Amid great curiosity in the crypto space after Tron's partnership with the tech giant dubbed as China's Google, observers speculated that gazette blockchain firm would be the next companion of Tron.
Although there is still no official statement on the collaboration, but the speculation was due to a meeting that took place at the headquarters of Tron foundation in San Fransisco between Tron (TRX) and gazette team.