We all dread the day that our popular Cryptocurrency exchanges are hacked. Some of us prepare for the fateful day by storing our coins and tokens on the Nano S and Trezor Hardware wallets. Some of us opt for MyEtherWallet and IMToken to store our ERC20 tokens obtained from numerous ICOs and exchanges. I have heard of a few traders who distribute their investments and trading amongst the numerous exchanges in a bid to reduce the damage should one of the exchanges be hacked. It is more or less spreading out your risk across different platforms by not placing all your eggs in one basket.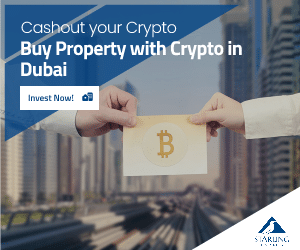 Binance is the preferred exchange for many cryptocurrency traders for many reasons. To begin with, it has a highest daily trade volume of approximately $2 Billion. This can be attributed to the fact that the exchange was one of the few to open its doors in December when the cryptocurrency mania had gripped the globe. Everyone wanted to register and buy coins. As a result, many exchanges such as Bitfinex and CEX.io closed new user registrations due to the sudden increase in demand for their services. Binance was able to weather the influx of new registrations and was able to register more users into the new year. An achievement that has been hailed by many as a good leadership from Binance's CEO, Changpeng Zhao, and the support of his team.
A second reason why Binance is the prefered online exchange for many, is the fact that it has a very wide variety of coins and tokens up for trade on the platform. A week does not go by, without the exchange listing at least 2 new coins or tokens. This is welcome news for any ICO participant whose main joy is for his ICO's tokens to be listed in a major exchange such as Binance. The platform trades a total of 279 tokens and coins according to coinmarketcap.com and at the moment of writing this.
It is therefore shocking and scary that there are confirmed rumors of a Binance hack that was responsible for the markets doing a nose dive of close to 10%. The dip cannot be solely blamed on Binance, but also on a lot of FUD. The major one being the theft of a lot of mining equipment in Iceland in a grand heist. The machines that were stolen are estimated to be around 600 miners worth a whopping $2 Million. Top that up with the current atmosphere of the Russian parliament planning to outlaw the use of Bitcoin as a currency, you can see why it has been a bloody week in the market. There are also rumors of the United States following in the footsteps of Russia in terms of Crypto Regulation.
So what really happened at Binance?
Many traders turned to Twitter and Reddit on the 7th of March, to voice their frustrations that their Altcoins were either missing or had been converted to Bitcoin without their consent. The Binance team went ahead to investigate the reports and confirmed that the victims were those with registered API keys mostly used when trading with bots. According to Binance, there was no other compromise on their platform.
This means that the hackers compromised another app and/or service used to gain access into Binance. The coin that was most affected was Viacoin (VIA) which saw its marketcap increase from $64 Million to $159 Million in a just a few minutes. Perhaps the intended purpose was for a pump and dump using a trading bot on Binance and selling Viacoin in another platform at a profit. At its peak during this period, Viacoin was trading at $6.93. This is a 152% price jump from $2.75;  which was Viacoin's trading price before the hack.
Binance has since then reversed all irregular trades and has resumed normal operations. There are reports that the hackers lost their own coins during their nefarious activity. Binance is considering donating these 'free' proceeds to charity. It seems there is a silver lining to this story after all!
[Photo credit: trustnodes.com]
Follow us on Telegram