It's been revealed that the Alluvial Chief Growth Officer Mara Schmiedt projected increased institutional adoption of staking protocols in the coming years. Institutional crypto adoption is vital, as we already said, for the mainstream adoption of digital assets.
Institutions and staking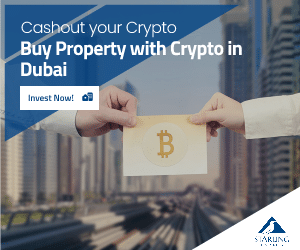 The Block online publication notes that Alluvial Chief Growth Officer Mara Schmiedt said she expects significant growth in the staking industry in the coming years.
On the other hand, it's important to note the fact that before that growth can be realized, she said issues must be addressed in terms of operational security, onboarding and warm-up periods, activation queues, and withdrawal periods.
"Institutions are getting a lot more serious about participating in the space and participating in staking," Schmiedt said in an exclusive interview with The Block.
She continued and stated the following:
"In order to facilitate that mixed adoption curve, we need the right products and capabilities to welcome that adoption and to drive it."
"I think that is one of the biggest hurdles that I see today for the adoption of staking more broadly," said Schmiedt.
It's also worth noting the fact that she pointed out that capital efficiency and liquidity are important to well-functioning capital markets.
MasterCard boosts crypto adoption
It's been revealed that the financial services giant Mastercard is launching a software tool aimed at assisting banks in identifying and preventing fraudulent transactions emanating from crypto exchanges.
According to a new CNBC report, the Crypto Secure software is using artificial intelligence to build a risk profile for crypto exchanges on the financial services giant's payment network.
It's also been revealed by the online publication the Daily Hodl that Mastercard's cyber and intelligence president, Ajay Bhalla, tells CNBC that the financial services giant's goal in launching the new product is to offer its clients trust when interacting with the crypto asset ecosystem.