After Facebook announced its intention last week to go into blockchain technology, Amazon has also opened up that it is partnering with Kaleido, a start-up built on Ethereum blockchain.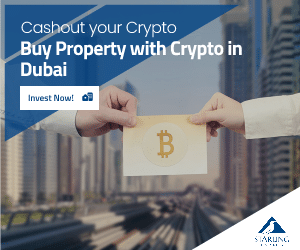 Big companies like Microsoft are seeing opportunities in blockchain technology lately. This has made the cloud computing arm of Amazon enter into partnership with the start-up company, giving customers the opportunity to put their services on blockchain.
The Tuesday announcement indicated that the technology company will collaborate with Kaleido, an offshoot of a respected blockchain incubator, Consensys.
The collaboration will give Amazon Web Service (AWS) customers a seamless chance to deploy blockchain technology without any problem.
The development gives customers advantage to build their firms on blockchain technology.
"They can focus on their scenario and they don't have to become PhDs is cryptography, we give them a simple platform to build their company on blockchain," reflected One of the co-founders of Kaleido, Steve Cerveny.
However, in a statement by AWS, it was declared that "introducing Kaleido to AWS customers is going to help customers move faster and not worry about managing blockchain themselves."
Joshua Hofmann, GM and Global Lead, Software Partnerships at AWS said, "We are thrilled to see innovative new services being built by ConsenSys within this emerging space".
"Kaleido is making blockchain more accessible and easier to use for our customers and even faster to securely connect their blockchain solutions to the rest of AWS's fleet of services. This creates a frictionless experience and streamlines integration with additional AWS services that our customers often leverage when deploying Blockchain solutions."
This new partnership makes it the first blockchain SaaS solution that will be available on AWS Marketplace, with hope that it will give them opportunity to carry on with blockchain technology.
"They've been looking for partners to help get blockchain into their customers hands," Cerveny said, adding that "They're putting it in the marketplace will accelerate what their customers are going to do with it."
Amazon Web Services is a subsidiary of Amazon that offers a paid subscription for cloud computing platforms to individuals, companies and governments. AWS is using a partner-led strategy instead of building from the ground up.
"This is a heavy duty, full stack way of getting the company into blockchain solutions," said Joseph Lubin, founder of Ethereum, whose network, the two platforms will be depending upon.
He however, added that deploying blockchain technology will heighten Amazon's horizon and give it an edge over other technology giants.
Lubin pointed that companies are deploying blockchain massively due to its impacts on their services.
"Three years ago we were getting calls from companies trying to spell blockchain and trying to order one in a color because their boss told them they should get a blockchain," Lubin said, adding that at this point there are tens of thousands of companies around the world that have real sophistication around this."
Amazon Web Solution provides cloud computing services to individual, international companies and government on subscription basis.
Meanwhile, Kaleido is the first enterprise blockchain platform to utilize one of the most reliable smart contract platform in the blockchain industry today.