Amazon Technologies, Inc. seems to be getting into the cryptocurrency business. The company just won a patent for a marketplace involving data feeds and bitcoin trading. The patent was initially filed back in 2014.  Here's what the patent in question involves.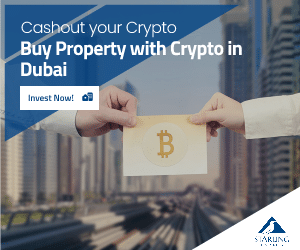 The U.S. Patent and Trademark Office has approved Amazon Technologies' patent on a streaming data marketplace and what's exciting is that it brings up bitcoin trading twice in its content.
The first instance brings up bitcoin as a data stream
CNBC described the first instance that mentions bitcoin as "a data stream that publishes or includes global (or any cryptocurrency transaction)." The patent explains that a group of retailers who accept bitcoin may have a shipping address that may link with the bitcoin address. The retails could combine the shipping address with the bitcoin transaction information to obtain correlated data and republish the combines result as a combined data stream.
The patent goes on and explains that telecommunication providers may correlate the IP address of the specific transaction with the origin country. Government agencies could then connect tax transaction data in order to identify the participants who took place in the deal.
The second instance involves law-enforcement agencies
The second instance that brings up the bitcoin describes that way in which a law enforcement agency can become interested in global bitcoin trading data to link bitcoin wallet addresses to IP or physical addresses.
Benefits and downsides of Amazon's patent
Amazon's plans sound both exciting and threatening at the same time. The main downside is apparently the fact that offering law enforcement agencies and regulators bitcoin-related data would automatically squash the main cryptocurrency rule – its anonymity for players in the crypto field. Of course, there's also the advantage of Amazon and its partners accepting bitcoin payments via a secure and efficient system. This would draw cryptocurrency's quest for mass acceptance one step closer to success.
We have to wait for more details to see if the excitement triggered by the news is worth the main drawback that it brings along.