Ahead of Ripple's XRP, Stellar Lumen (XLM) is now the 4th most traded cryptocurrency on Binance, one of the largest exchange in the World.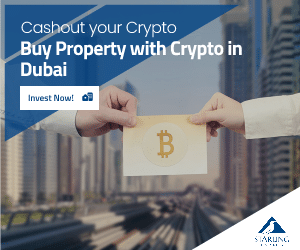 The cryptocurrency now trades behind Bitcoin, Bitcoin Cash and Ethereum, indicating that people are now buying into the cryptocurrency due to its outstanding performance in the space.
Why Sudden Stellar Lumen Spike?
The reason behind this sudden spike is not truly clear, however, last week, Blockchain wallet announced it's adopted Stellar Lumen on its crypto wallet and also declared $125 Million Airdrop afterward.
In another sense, there is now growing rumour that Stellar is now the next cryptocurrency to be listed on Coinbase after BAT was listed on the platform.
At the time of writing this news, Stellar is now the 5th largest crypto by Coinmarketcap and has witnessed around 3% increase today, leading EOS, Litecoin, Cardano and other contenders. Stellar Lumen XLM now trades at $0.275547, with a market cap of $5,217,471,663.
Coinbase Listing: Any Favour For Stellar?
Different analysts have pointed that Coinbase listing is not favourable to cryptocurrencies anymore. When Coinbase listed 0x, the cryptocurrency spiked and later fell to an unimaginable position. The same was noticed for Ethereum Classic and Basic Attention Token.
The reasons behind these pumps and dumps are not clear, however, it seems Coinbase is no longer listing the demanded cryptocurrency by the community i.e. Ripple and Stellar. Once it gives these two coins the deserved opportunity, the potential of having a new thought about Coinbase is high.
Stellar And Ripple Rivalry
Stellar has been a longtime rival of XRP for the fact that the founder of Stellar, Jed McCaleb is also among the early investors in XRP and founder of Ripple.
Meanwhile, few days back, different news platforms published that nothing less than 40 million XRP was transferred to the former Ripple executive Jed McCaleb. However, the published information could not be verified.