cryptogazette had the honor of being part of an exclusive interview with Qtum's (QTUM) CEO, Patrick Dai.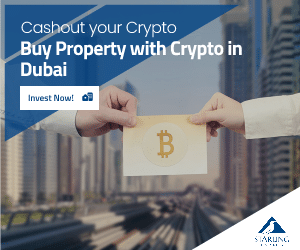 Q: All Crypto projects have a face. You are the face of Qtum (QTUM) the same way Justin Sun is the face of Tron (TRX) and Brad Garlinghouse is the face of Ripple (XRP). So, who is Patrick Dai? And why the limited social media presence?
A: I have been involved with a number of blockchain projects, aiming to develop innovative solutions to disrupt industries across the board. I graduated from the University of Draper, and briefly pursued a Ph.D. in Communication and Information Systems, but left this to focus on my current work.
Insofar as social media presence, I don't believe that we need 'faces' in a blockchain-based system. After all, isn't the whole idea behind a distributed ledger that we avoid any centralization? Many coins and tokens have become intrinsically connected to prominent figures in crypto, and that's something we wish to avoid with Qtum. We prefer to focus on the technology rather than the people involved. I do understand that people would like to know more of the philosophy and reasoning for Qtum; so, I recently made a twitter where people can follow me: @PatrickXDai
Q: On the topic of social media, many Crypto projects use Telegram for announcements through Telegram Channels and discussions with traders and users of the platform using Telegram groups. When can we anticipate a Qtum Telegram channel and Telegram group for discussions? 
A: We have a number of such channels – on Telegram, Discord and on WeChat. 
Q: Many Crypto projects are wonderful technically, but when it comes to marketing, not enough is done. A simple example is Verge (XVG). It was not until recently that Justin Vendetta started Q & A sessions to keep touch with believers of the project. Qtum can also be labeled as not doing enough marketing on their part. What are your plans to get the word out there about Qtum? Do you have a marketing strategy?
A: There's far too much vaporware seen currently in this field – Nakamoto's original whitepaper was only 8 pages long, but nowadays, you have ERC20 ones four times that length without any software prepared. We don't want to market an incomplete product. Whilst we do have marketing strategies in our roadmap, this is not a priority at present.
That said, we do have strong ties with the Sora Foundation, to which I'm an advisor. The aim of the Sora Foundation is to unite the Asian blockchain community. We anticipate that this will lead to collaboration with other projects, and boost Qtum's appeal to the masses. 
Q: You are a big proponent of blockchain and have figured out a way to bridge the gap between Bitcoin and Ethereum using Qtum to build smarter smart contracts. What is your take on the news that researchers found vulnerabilities in Ethereum smart contracts? Has Qtum audited its smart contracts? How are they secure? Is the Account Abstraction Layer vulnerable?
A: We are in the process of migrating away from Solidity (Ethereum's contract language), in favor of developing an x86 virtual machine specifically for Qtum. Many of the vulnerabilities we see in Ethereum can be attributed to poorly-scripted contracts (I point you to the recent Parity exploit). With our VM, we are hoping to integrate a number of programming languages (with a preference for Rust due to its security-oriented nature). Qtum will further provide a range of verified functions for development that creators can seamlessly integrate into their own contracts.
Q: How does Qtum plan on staying relevant in a world full of EOS, Ethereum, Cardano and Lisk, all of which offer DApps and Smart contracts? What sets Qtum apart from the competition? Especially with a lot of Asian projects being subject to a lot of FUD from mainstream media outside the Country of origin of the project.
A: We believe that Qtum has the best offering. We've taken Bitcoin, the original, most mature and most resilient blockchain, and combined it with the EVM's smart contract functionality. We have a working Proof-of-Stake algorithm that relies on Bitcoin's UTXO architecture. FUD is unavoidable in this space, but we are working with technology that, by definition, does not recognize borders. There is a lot of concern over regulatory action in Asia, but the Foundation itself is based in Singapore, which, to date, has been incredibly welcoming to blockchain-based projects. Additionally, we see our team as global, since we have team members in ten plus countries.
Q: Qtum (QTUM) is ranked #19 on coinmarketcap and had reached a peak of $103. What is your take on the general cryptocurrency market? Is it going through growing pains? Will it recover once projects start showing proof of concept and blockchain becomes more and more accepted in the real world?
A: Cryptocurrency, in general, is still in its infancy. Market manipulation and (as you alluded to previously) FUD are rampant. Much of which stems from a lack of understanding. Currency already works on the blockchain, but we have yet to see any more complex platforms that are fully-functional. I think it would be fair to say that we'll still see incredible volatility until it reaches mainstream adoption, and until some of these concepts are refined.
Q: Do you support cryptocurrency regulation by governments and institutions? Or are you more of a Satoshi Nakamoto type of believer that everything should be decentralized and allowed to flourish through the users? 
A: It's hard to comment on my stance regarding regulation – I don't believe in a lawless Wild West as has been the case in cryptocurrency to date. On the flipside, nor do I believe in overly intrusive measures that would cripple the foundations of the digital economy. I think a balance needs to be struck that does not encroach upon an individual's right to transact with a degree of privacy, whilst also preventing abuse of such platforms. So far, we have tried to self-regulate ourselves, and I think if more of the industry took this stance we could get a lot further. 
Q: What is your vision for Qtum in a nutshell?
A: I think I speak for the whole team when I say that we want to see blockchain technology reach its full potential. For Qtum, that potential is in decentralized applications, for both individuals and enterprises alike to automate and increase the efficiency of our resources.
[Photo: Qtum CEO, Patrick Dai. Source: calvinayre.com]
Follow us on Telegram