Bad news for art collectors – an estimated 30% of all art work in circulation is fake. Forgers and fraudsters are costing the fine art world up to $20 billion a year in lost earnings. This is a huge burden for any industry to shoulder, but the solution may already be found in the form of blockchain technology. That's the opinion of Oliver Hams, CEO of art provenance platform ArtPro.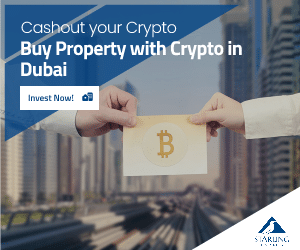 Speaking to Crypto Gazette, Hams explained: "There are a lot of good reasons why blockchain is perfectly suited to tackling the art forgery issue, not least because an immutable ledger on the blockchain is the perfect place to store the chain of title. When we were looking for potential solutions, an unbreakable record of ownership on the blockchain made perfect sense".
ArtPro has partnered with trusted art vetting experts to check each work before it is recorded on ledger as well as Shufti Pro, digital identity specialists capable of swiftly verifying a person's identity with 99.6% accuracy. This allows the company to match the artwork, and the person selling it, to the details stored on record.
It is a modern solution for an industry which has, at times, been behind the curve. Besides a provenance solution, ArtPro is a peer-to-peer marketplace which connects sellers and buyers of art from around the world. Unlike auction houses and galleries which often disenfranchise emerging artists and discourage new collectors, ArtPro aims to invite new people into the space and grow the market.
One innovative solution which the platform will employ will be a dApp in which prospective buyers can browse all works currently on sale. Using Augmented Reality (AR) on their smartphone, a buyer will be able to view a piece of art in any space of their choosing, providing a 'real' insight into how a potential purchase might look in their office or home.
The company will also make investing in art more accessible than before with an art fund, curated with pieces voted on and selected by the ArtPro community. Oliver Hams said: "We want to lower the barriers of entry into the art market, whether that be for artists, collectors or investors. By lowering the buy-in and lock in periods for our art fund, we believe that more people than ever before will be able to invest in, and profit from, fine art."
ArtPro is currently conducting its private token sale.