As the landmark year for crypto regulation rolls on, the United States Congress takes a major step forward this week by introducing a new stablecoin bill draft. The 73-page draft outlines an extensive framework to bring stablecoins into the regulatory fold, including placing the Federal Reserve in charge of non-bank-issued stablecoins. Yes, that includes issuers such as Circle and Tether.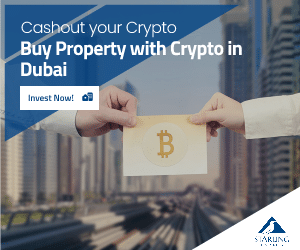 The bill also proposes stricter punishments for institutions failing to register as stablecoin issuers, including fines of up to $1 million and 5 years of prison time alongside a general two-year moratorium on issuing algorithmic stablecoins. For those who don't recall, algorithmic stablecoins were mainly responsible for the disastrous Terra crash in 2022.
Although the bill draft has a long journey before it becomes enacted into law, it demonstrates a massive stride in creating comprehensive crypto legislation. But it may lead some crypto enthusiasts to question if these new bills impose on blockchain's core tenets of privacy and security from overbearing surveillance.
While Bitcoin and Ethereum do offer instant and disintermediated means to transact freely and privately, their public ledgers enable governments and corporations to fully trace transactions. This incoming bill draft would further mandate such oversight in the U.S.
This is where tomi, a DAO-governed web3 infrastructure creating a surveillance-free alternative internet ecosystem, steps in. The anonymous project led by 8 crypto veterans has announced the launch of its tomi Privacy Layer (TPL), an encrypted Layer 2 protocol that enables users to transact on Ethereum privately. The launch announcement coincides with the upcoming launch of tomi's private USD-pegged stablecoin, tpUSD, the first privacy stablecoin and TPL's premier token.
Current ERC20 tokens allow users to access an array of information including wallet address, balance, and history, preventing private transactions on Ethereum. By utilizing Ethereum-based zero-knowledge rollups and snark proofs, TPL empowers users to hide sensitive information and preserve their privacy while transacting.
TPL operates on the pillars of privacy, accessibility, adaptability, and scalability. Built on a privacy-first architecture, TPL enables users to access their favorite apps on L1 while maintaining complete privacy and reducing transaction costs through zero-knowledge proofs. Developers will also have access to the TPL SDK to transfer funds, interact with the L1 protocol and other services privately, and handle medium-to-large-scale transactions with full privacy.
Major blockchain regulations continue to trickle in across borders, providing much-needed guideposts for sustainable and viable development. But as with any regulator interest, certain mandates can end up encroaching on the privacy and security that makes blockchain-based technology such as web3 so exciting. And that's even before considering the unwanted surveillance from Big Tech companies that regulators are also struggling to rein in.
TPL falls under the wider umbrella of privacy-preserving products created by tomi to create a "clean slate" for the internet. Its tomiNET network builds a new foundation for online interaction that lets users retain power over their identities instead of all-powerful tech companies mining data for ad revenue. TPL and the upcoming tpUSD aim to build up the network's financial arm that adheres to Satoshi Nakamoto's original ideas of anonymity and privacy.
So as regulators close in on a stricter approach to governing blockchain and web3 technology, tomi provides an alternative pathway that considers user privacy while protecting it with the utmost discretion.