Bakkt Gets Ready To Launch BTC And Crypto Support For Retail Traders
Bakkt made headlines recently when it's been reported that the Bitcoin futures trading platform of the Intercontinental Exchange (ICE), has received authorization from the New York Department of Financial Services (NYDFS) to provide bitcoin custody to all institutions.
This will reportedly increase the authority of the platform to provide institutions with a regulated Bitcoin futures trading platform.
Bakkt COO Adam White wrote that "a critical link … in the institutional adoption of bitcoin is custody."
"When investors have ready access to regulated custodians whose security and processes they trust, the full potential of this emerging asset class and technology can flourish," he continued.
Bakkt is gearing up to support retail traders
It's been revealed that Bakkt is gearing up to support retail traders.
Chief product officer Mike Blandina confirmed that the company would launch retail brokerage accounts featuring cryptos.
"[We want to] unlock the value of digital assets through consumer payments…Billions of dollars in digital assets exist today across the world, such as bitcoin, cashback, and rewards, in addition to other forms of digital value relied upon by consumers and merchants," he said.
He continued and pointed out that "A key feature of the model we've designed is to support a superset of digital assets, including cryptocurrencies, as seamlessly as investors transact in stocks in a retail brokerage account."
Blandina added that Bakkt's vision is to include a merchant portal that will allow consumers to spend their digital assets on purchases at stores such as Starbucks. This is their first launch partner.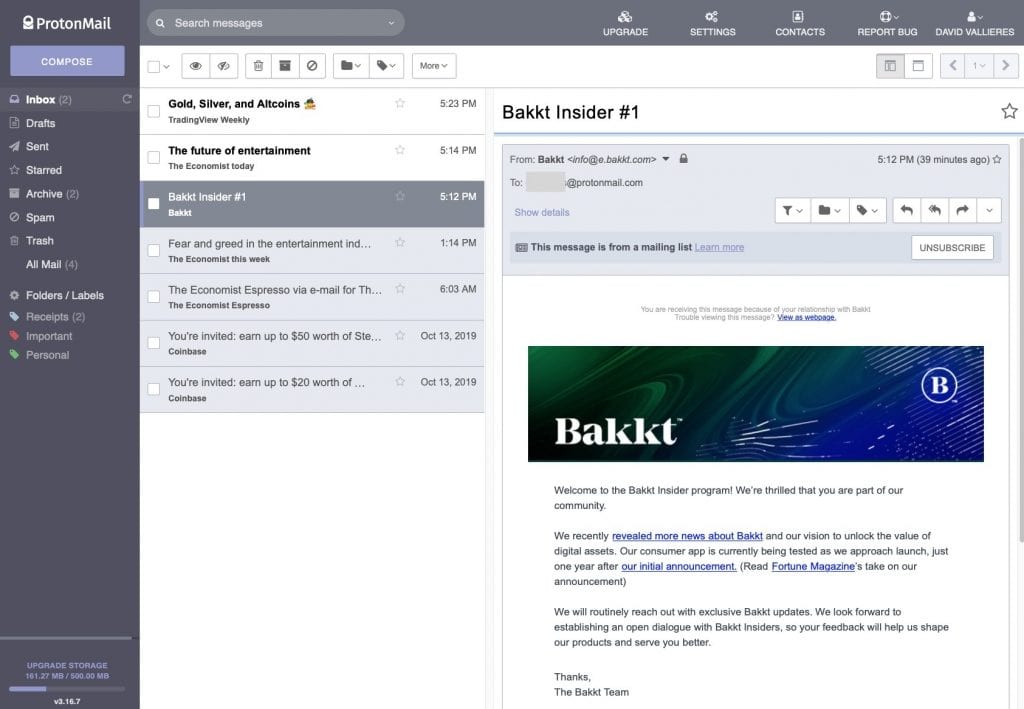 The online publication the Daily Hodl, reveals that images of Bakkt Insider emails are circulating on Twitter and they show that the firm may be testing a consumer app that will allow users to manage, store and trade, transfer their digital assets.
"Our consumer app is currently being tested as we approach launch, just one year after our official announcement."
An experienced finance writer for more than 10 years, active industry watcher, and gadget enthusiast.