Binance recently announced that the stablecoin USDCoin would enjoy a listing as a supported asset on the platform.
USDC trading starts tomorrow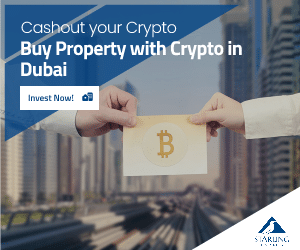 Binance made the exciting announcement in a blog post which explained that it"will open trading for USDC/BNB and USDC/BTC trading pairs at 2018/11/17 03:00 AM (UTC)."
The exchange announced that users could start depositing USDC via the platform before the trading begins tomorrow.
Binance also said that "USDC has engaged a top-ranking auditing firm to release monthly balance attestations of the corresponding USDC and USD balances held/issued" for enhanced transparency.
USDC gained lots of attention
USDC stablecoin managed to attract lost of interest from the investors especially recently.
The coin is pegged at a 1:1 ratio to the USD and it was launched by the crypto company Circle.
USDC has also generated lots of interest among major crypto exchanges such as Huobi Global and OKEx which have even announced just recently that they would add support for the stablecoin and three others: Gemini Dollar, True USD, and Paxos Standard.
Binance CEO Changpeng Zhao expressed his excitement regarding the stablecoin which entered the market.
During the announcement that Binance will ber supporting Paxos, Zhao said that stablecoins would serve as a middle ground in the cryptosphere. Here's his tweet below.
https://twitter.com/cz_binance/status/1043053075026460672
Zhao expects a massive crypto bull run
Zhao has recently spoke to CEO of OnChain Capital Ran NeuNer, and they addressed some really interesting subjects, including future plans of Zhao's exchange.
Zhao was asked what the factors that could trigger the next important bull run in the crypto space are and he responded that the question is not a simple one.
Although he said that he could not just name a factor that would trigger this, he mentioned some factors.
For instance, he believes that increased interest in crypto showed by the institutional investors could be one factor that has the ability to trigger the long-awaited bull run.
Zhao also mentioned the launch of institutional products and stablecoins, Bakkt and Fidelity Digital Assets as extremely important achievements in the crypto space.