Crypto is moving in the right direction towards the considerable goal of mass adoption.
Buy crypto with Visa and Mastercard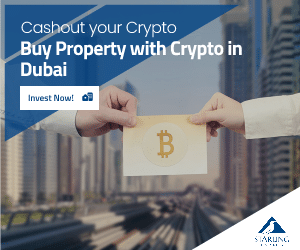 Binance has just revealed that its mobile app for Android allows users to buy some of the most popular digital assets listed on Binance via Visa and Mastercard.
Binance revealed that this support for crypto purchases via debit and credit cards is possible thanks to a partnership with Fintech startup Simplex that has been revealed back in January.
The support for crypto is available in version 1.5.8.0 or higher of the "Binance – Cryptocurrency Exchange" app for Android.
Starting from January 31, it is has been possible to buy on the main Binance website (Binance.com) Bitcoin (BTC), Bitcoin Cash (BCHABC), Ether (ETH), Litecoin (LTC), and XRP using debit/credit cards (Mastercard and Visa).
After that, starting from March 20, users were able to do the same on Trust Wallet (Binance's official non-custodial wallet app).
And eventually, from now on, the Binance app for Android hops in the same wagon and offers the very same feature.
Head over to CryptoGlobe in order to learn all that you need to know about buying crypto via debit/credit cards on the Binance app for Android.
Binance is building a decentralized future via Binance DEX
We recently reported that Binance is working hard on building a decentralized future.
Binance has already released its decentralized exchange DEX.
The company's flagship exchange is a centralized one, as you already know by now.
Binance DEX doesn't interact with centralized parties, and instead, it allows crypto traders to manage their very own private keys.
The decentralized exchange will be running on Binance's native blockchain Binance Chain.
After the public launch of Binance DEX, users are able to create accounts, access web wallets, and the blockchain explorer.
But the trading date has to be set and made public.