Ripple and XRP have indeed a lot of haters, but also plenty of supporters.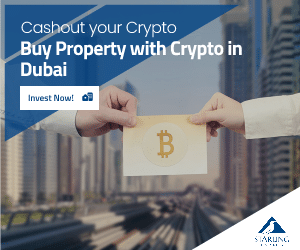 During his second AMA session on Periscope, Changpeng Zhao (CZ) talked about more issues such as delisting coins from Binance, the Binance DEX, BNB and its growing number of use cases and more.
One of the most exciting subjects was XRP as well. You can find the complete transcript of what CZ had to say on Binance's blog.
CZ is supportive of XRP
During his AMA session CZ said at one point that if he talks any more about XRP, he will become a part of the XRP army – which is a term that's been used to describe the diehard fans of XRP.
He addressed the fact that XRP has a lot of haters, and he said that the coin has such a large market cap for a reason:
"There are a lot of guys who complain they're [Ripple's XRP token] overly centralized, etc. But look they market. The markets vote with their feet, as I say, and XRP is one of the largest market-cap coins, and it's like that for a reason."
CZ says XRP is not a security
Zhao also said that XRP is not a security. "I think people are aware that there is a lawsuit against XRP on whether they're a security asset or not. Our judgment is they're not, and until proven that they are, we listed them, and luckily we actually dragged other exchanges to list them," he said.
He continued and said that society should not judge.
Ripple has been accused various times of centralization and more and always made sure to deny such accusations.
One of the last allegations against Ripple was the fact that it allegedly paid its way into Coinbase. Again, Ripple took to Twitter to deny such a thing.
Ripple's head of XRP markets Miguel Vias says that Ripple didn't pay Coinbase anything to list XRP.