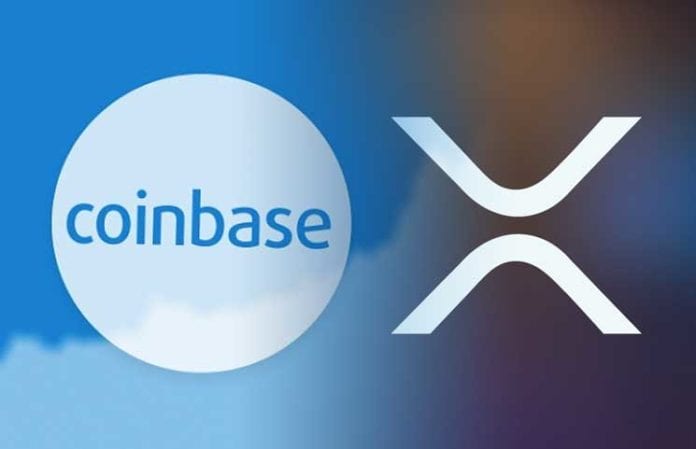 Ripple and XRP are still in the highlight these days.
Coinbase had recently made the whole Ripple and XRP community happy when they announced that XRP would be listed on Coinbase Pro and the announcement caused a massive fuss and excitement.
This was a highly awaited announcement, and the exchange revealed that the launch would initially reach users in the US, the UK, Australia, Canada, Singapore and supported nations in the EU.
Now, Coinbase brings another announcement: XRP will be supported on Coinbase.com along with iOS and Android apps.
All the Coinbase customers will have the ability to "buy, sell, convert, send, receive, or store" XRP.
Coinbase's plan regarding XRP dates back in 2018 as ZyCrypto reports: "Our goal is to rapidly list all assets that meet our standards and are compliant with local law while providing our customers with the tools to discover, evaluate, trade, and use digital assets."
Coinbase promised to add more and more coins on its platform at a more rapid pace as long as they are eligible to get listed.
Ripple slams rumors they paid to get listed on Coinbase
Speaking of getting listed on Coinbase, Ripple found itself confronted with some accusations claiming that they paid their way on the platform.
In order to respond, Ripple's head of XRP markets Miguel Vias says that Ripple didn't pay Coinbase anything to list XRP.
These accusations about paying the platform in order to get listed on it have been surfacing for more months now.
There's a report from Bloomberg dating back in August 2018 that cited four anonymous sources "with direct knowledge of the matter" who said Ripple has already tried to buy its way onto Coinbase and Gemini in the past, the Daily Hodl reported.
Even back in 2017, there have been rumors claiming that Coinbase was preparing to list the digital asset.