Binance Coin (BNB) – With over $6 billion in assets traded in an average 24 hour period Binance is currently the world's largest cryptocurrency exchange. Binance even set a record in mid January when 240,000 users signed up for the exchange in just an hour. With intense growth like this it is no surprise that as the Binance exchange continues to grow so does it's cryptocurrency, BNB (Binance Coin). BNB is currently among the top 25 cryptocurrencies in market cap and has surged rapidly in the past 24 hours alone. When logged onto Binance, users can purchase alt coins with Bitcoin, Ethereum, or the Binance Coin. Spending the last week in some low red zones, the coin has finally picked up pace and is going up in price.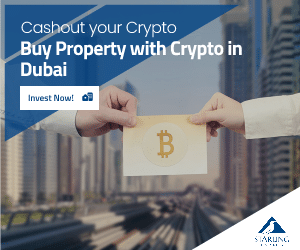 Binance Coin (BNB) – source: cointmarketcap.com
Why is Binance so Popular?
While Binance is still fairly new to the market, it has managed to become most popular among exchanges. It hasn't even been a year since the exchange started public trading of cryptocurrencies, yet they manage the most momentum in all of the crypto world.
Binance is one of the most secure, reputable and user-centric exchanges in the market. Thanks to its impressive number of Initial Coin Offering listing, new members just keep piling in.  With transaction and network fee of less than 0.1%, this exchange is very appealing to investors. Binance keeps things simple. New coins often choose to list with Binance over competing exchanges not only because it gets the most traffic but also because of the simplicity it provides in its platform for alt coins to pair with new investors. The team at Binance is transparent and is always quick to let the community know what is going on – whether it be hacks, alerts, or new coin listings. Newbies in the crypto sphere will most likely find themselves getting started on Binance given its mainstream adoption and simple, smooth platform.
An exchange issuing its own cryptocurrency may seem a little odd – but when all is is said and done, the potential for such a coin seems endless. With Binance Coin, users have the opportunity to invest in a coin that will be used tremendously used on a day-to-day basis. It truly doesn't get any more reassuring than when a cryptocurrency token is backed by millions of investors on a powerful exchange. This is one of the clearest and simplest decisions investors have seen in the market yet: a coin with a specific use case on a specific exchange.
BCPT Airdrop for the Top 500K BNB Holders On Binance
Binance recently set out a good newsletter to users of its exchange in which lucky holders of the BNB token were able to partake in an airdrop of the block mason (BCPT) token. Free Money!
"Blockmason (BCPT) will conduct an airdrop of 1,500,000 BCPT Tokens to the top 500,000 Binance accounts with the greatest amount of BNB. As such, each eligible Binance Account ranked in the top 500,000 will receive an airdrop of 3 BCPT Tokens.Thanks for your support!"
BlockMason Credit Protocol (BCPT) – source: cointmarketcap.com
BlockMason Credit Protocol (BCPT) is a utility token with a strong management team and working product applications. This cryptocurrency currently trades below ICO price. Although, experts believe price could surge over $3 this year alone. If there is one thing we know for sure, it is that volatility is certain. The top 500,000 holders received their tokens in early March.
The mere fact that this coin has a specific use case within the exchange is reassuring and proves that the coin has a purpose. As the exchange continues to grow, more and more users will invest in this coin. Binance offers a discount to anyone who uses the BNB currency, as opposed to BTC or ETH, for their trading and platform fees. This is very attractive to investors looking to both save and make money. Reducing costs associated with trading is a no brainer.