The crypto world and the technology behind it are still intriguing for traders and investors as well from all over the world.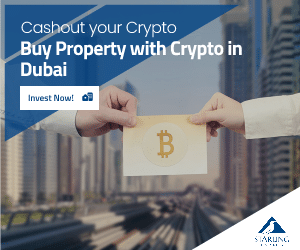 A token burn is a common occurrence, and some crypto companies may decide to burn some of their tokens from the circulating supply for more reasons. This is known as coin burning, and it has been conducted by various token developers as a tool to increase demand.
Binance coin burning is approaching
Binance is on the verge of its quarterly coin buyback and burn of its Ethereum-based token Binance Coin (BNB).
The company's whitepaper explained how the coin burn works and states that "every quarter, we will use 20% of our profits to buy back BNB and destroy them until we buy 50% of all the BNB (100MM) back. All buy-back transactions will be announced on the blockchain. We eventually will destroy 100MM BNB, leaving 100MM BNB remaining."
The structure will make the coin more attractive to investors
Binance has initially created 200 million BNB, and they promised that no more coins will be generated ever again. This structure is designed to make the coin more attractive to investors thanks to its deflationary nature.
Until now, Binance managed to execute three coin burns three months apart and the first one was back in October when 986,000 BNB coins have been burned.
The next burn came in January 2018 when 1,821,586 BNB were burned, and the third burn was in April when 2,220,314 BNB had been burned.
If the burning process respects the same schedule, this would mean that the next burn is scheduled for a week from now sometime between July 15 and July 18.
BNB's current state in the crypto market
In 2018, Binance seems to have ignored the bearish trend of the crypto market and has chosen to go on its very own path. The coin started this year at around $8.25, and now it's trading at $13.99 on CoinMarket Cap.