Binance has been in the spotlight recently after the exchange decided to begin delisting the tokens which were not living up to the platform's standards.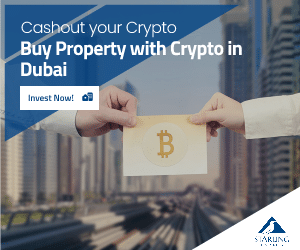 The first five coins that will have this fate are the following: CloakCoin (CLOAK), Modum (MOD), SALT (SALT), Substratum (SUB) and Wings (WINGS).
Starting tomorrow, users will not be able to trade these coins anymore on the crypto exchange, but they can continue to withdraw their coins.
Binance DEX is open to public testing
Binance has been working to develop their decentralized trading platform for quite a while, and now, it's finally open for public testing.
Binance revealed that the new DEX is running on its very own blockchain network that's called Binance Chain.
With Binance DEX, crypto traders will have their own private keys instead of having to trust a centralized exchange to keep their keys safe.
Binance said that they would be gathering feedback from the public before they will eventually provide a commercial release of the DEX.
After the exchange eventually launches BNB, Binance's token which is currently an ERC20 token will be transferred to Binance Chain.
Offering Binance's best features in a decentralized setting
Here's what Binance CEO Changpeng Zhao has to say:
"Binance Chain has near-instant transaction finality, with one-second block times. This is faster than other blockchains today. Ethereum takes about 20 seconds and Bitcoin averages 10 minutes for network confirmations, with the possibility of rollbacks that do not occur on Binance Chain."
CZ continues and explains that "With Binance DEX, we provide a different balance of security, freedom, and ease-of-use, where you take more responsibility and are in more control of personal assets."
Binance said that the very first use case for Binance Chain is Binance DEX, a brand new decentralized exchange that aims to flaunt the best features of Binance but in a whole decentralized setting.